When it comes to painting your home's interior, choosing the right paint color can be a difficult decision. However, choosing your paint becomes even more challenging when you also consider paint finishes. The types of paint finishes include flat/matte, eggshell, satin, semi-gloss, and high-gloss. With varying levels of shine, durability, and cleanability, each paint finish comes with pros and cons. The "right" paint finish depends on multiple factors, including which room you'll be painting. Each room comes with different requirements that you should consider while making your choice. Check out this simple guide for choosing the right paint finish for each room in your home.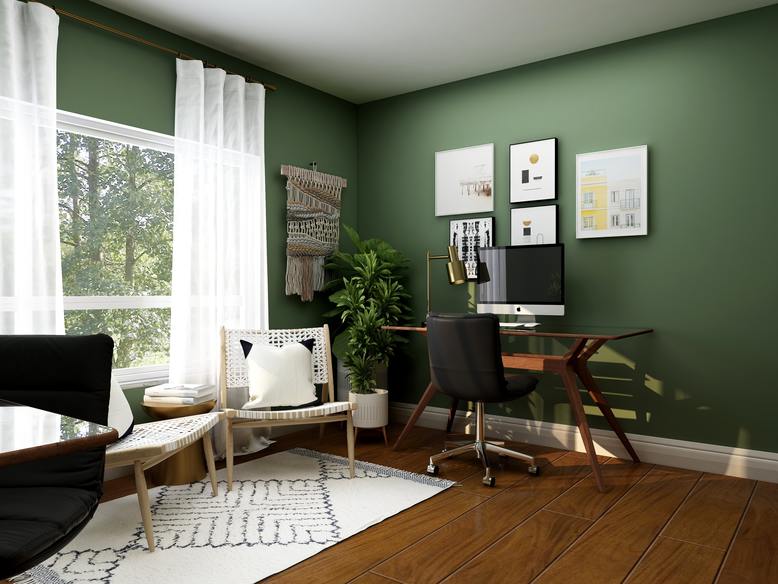 Bathroom
A bathroom's walls need to be easy to clean. Semi-gloss or high-gloss finishes are best for a bathroom because their higher resin content makes them easier to wipe clean. These glossier finishes also help prevent moisture build-up and mold.
Living Room
Satin or eggshell finishes are most common in living rooms. If you want an easier-to-clean wall, choose satin. If you are worried about durability and scuffs on your living room walls, choose eggshell. Eggshell is also a great choice because the flat finish makes your walls look extra smooth.
Kitchen
Satin and semi-gloss are most common in the kitchen. These options help with easily wiping away any splatters or spills made. High-gloss is also an option, but keep in mind that high-gloss will draw attention to any imperfections on your walls.
Bedroom
Flat/matte and eggshell finishes are both good options for bedrooms. Flat/matte and eggshell look nice on bedroom walls because they provide the most coverage. Keep in mind that flat/matte can be prone to more scuffs, but this is usually not a problem in a bedroom. For a kid's bedroom, satin may be the better choice because it is easier to clean.
Trim
Trim tends to look better with a glossier finish than the walls. The gloss brings attention to the architectural elements of your home.
In general, the glossier finishes are easiest to clean but may draw attention to wall texture or imperfections. Flatter finishes are great for the appearance of smooth walls but are more prone to scuffs and are harder to wipe clean.
Contact Our Experts at Major Painting
At Major Painting, we know choosing the right paint color and finish for your home's interior can be difficult. With our residential interior painting services, our knowledgeable team can help you choose the paint color and finish for each room in your home, providing you with the interior of your dreams. To learn more about our residential interior painting services, contact us today!