2 minutes reading time
(379 words)
How Repainting Your Commercial Business Can Improve Your Bottom Line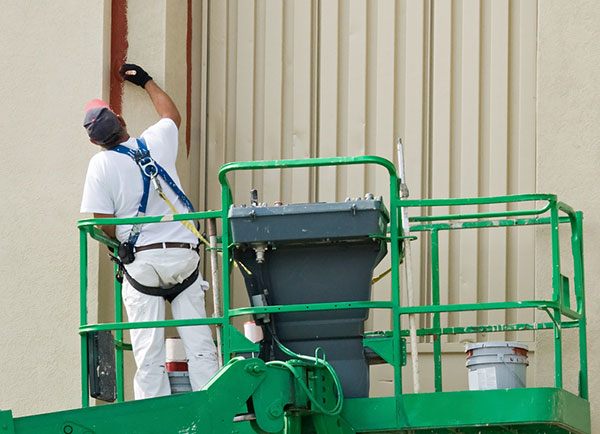 A fresh coat of paint is a cost-effective way to maintain your building and increase customer traffic. From a newly purchased building to a long-standing storefront, here are a few reasons why repainting your commercial building can improve your brand and bottom line easily.
Improve Curb Appeal
Bright, clean, colors create a crisp, professional look. Whether you're repainting the exterior or interior, you can create a strong first impression on your customers. A new coat of exterior paint, in particular, can be a refreshing way to advertise your location and welcome your customers.
Create New Emotions
Colors can create strong emotional responses. From cool, calming colors, to vibrant, exciting options, consider trying out a new color in your commercial building. This can have a positive impact on your employee productivity and your customer's overall attitude.
Consider swapping out a more neutral color for a bold option, or tone down your intense walls with a more calming, muted color. Ask a professional painter or interior designer for the best option for your business location.
Protect Your Siding
Exterior paint not only improves the look of your building, but it also protects it from weather-related damage. Faded, chipped paint can cause your metal siding to rust or your wood siding to rot. Keep your building protected with a fresh layer of water-resistant exterior paint.
As a preventative measure, exterior paint is far more cost-effective than replacing your siding or experiencing water leakage. Rusted or rotted siding can cause water to enter your building, envelope, and cause exponential damage to your overall structure and interior elements.
Contact Major Painting Today
When you're ready to enjoy a vibrant new look and fresh new layer of paint for your professional building, contact Major Painting. Speak to a professional about your branding and goals and enjoy a new color scheme that matches the style of your company. Reach out by calling 816-203-0466 or sending us an This email address is being protected from spambots. You need JavaScript enabled to view it. today!