2 minutes reading time
(343 words)
How Do Carpentry and Painting Projects Go Hand in Hand?
While building and painting go hand in hand, the best results can often be provided by professionals in both areas. Instead of hiring one company to build/remodel and another to paint, it can be a good idea to select a company who can complete both aspects of the project in order to receive quality results that will last for years.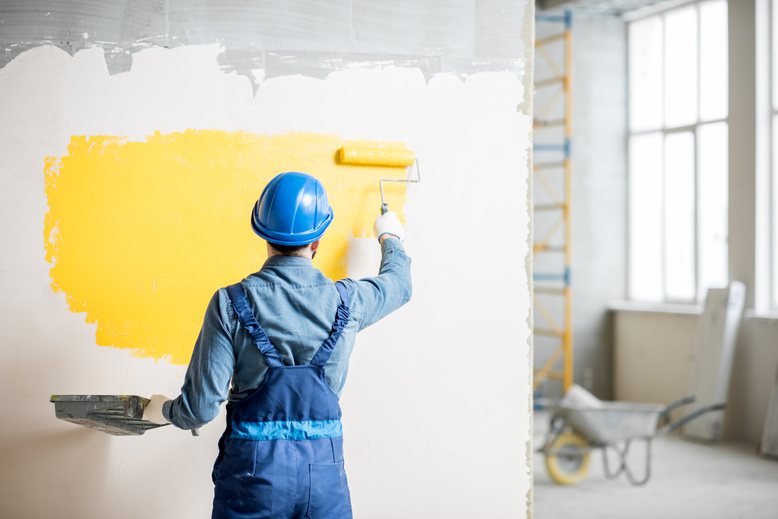 Why Do Carpentry Projects Require Professional Paint Jobs?
If you're planning an office remodel or any other commercial interior renovation project, you will need to consider both carpenters and professional painters in order to get the best possible outcome. While carpenters are skilled at building and renovating interiors, most often do not have as much experience applying various types of paint as professionals who specialize in painting. Completing a professional paint job involves more than just simply slapping a coat of paint on a surface. Different types of projects involve various surfaces, paints, and finishes, and the intricate differences between these materials are best left to painting professionals in order to receive a project that is both durable and aesthetically pleasing.
Protecting Your Interior Paint
Professional painters are also skilled in taking steps to protect your paint so that it lasts for as many years as possible. Some common sealants that are used to protect interior paint include polyurethane, polyacrylic, and paste wax. Special types of protective paint can also be used. Coating paint is particularly important for surfaces that need to withstand regular use, such as desks, shelves, and chairs, and it prolongs the life of these projects by preventing paint from chipping, peeling, receiving water damage, or otherwise being prematurely damaged.
Where Can I Find a Painting Contractor?
Here at Major Painting Company, we specialize in a number of different painting services, as well as office remodels and other renovations, and we are here to help our clients obtain the best possible results. If you are considering having your office or other space remodeled, or are in need of a professional painter, contact us today to learn more about our services!