2 minutes reading time
(353 words)
Essential Personal Protective Equipment (PPE) for Painting Projects
Personal Protective Equipment is an essential aspect of keeping commercial painters safe. Many types of paint and other supplies used by professional painters are made from harsh chemicals that can cause significant health problems over time if painters do not protect themselves. Aside from professional painters, PPE should also be worn by anyone working with paint and other varnishes when working on any painting project.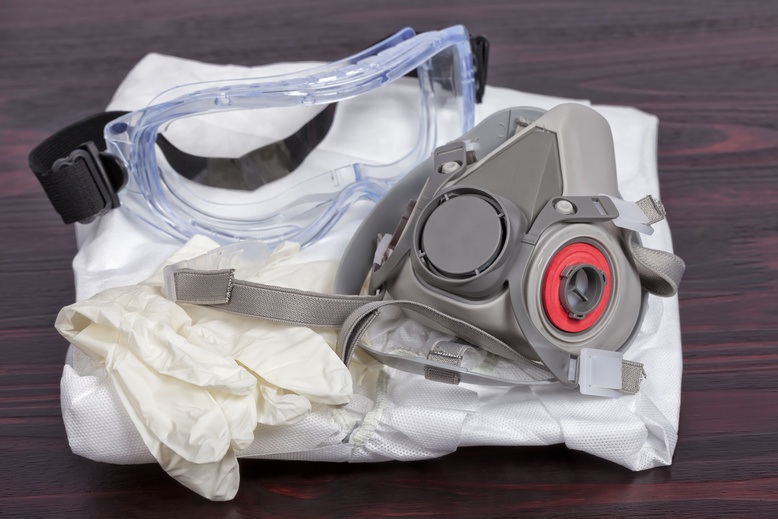 What are PPEs and When Should You Use Them?
Personal protective equipment, or PPEs, include special chemical-resistant suits that are worn by professional and other painters to protect them from potential harmful effects of paint. These suits cover the entire body and include hoods, boots, and gloves and they provide a barrier between painters and the mists and vapors that come from many types of paint. Some PPEs also include respirators to provide clean air to painters. Respirators are particularly recommended when painting in small spaces that are not well ventilated. All painters, both professional and novice, should wear some form of PPE, as they are otherwise exposed to intense, harsh chemicals which could have lasting effects.
Where Can You Get PPE?
All painters should wear PPE whenever starting a painting project. Painters who work for companies often have their equipment provided to them by their employers, while independent contractors and individuals working on home improvement projects typically need to find and purchase their own PPE. PPE can be purchased online, as well as at most hardware stores and some department and office supply stores.
Benefits and Drawbacks of PPEs
PPEs provide protection from a variety of chemicals that are found in various types of paint. They provide clean air for painters, which keeps them from breathing in paint and chemicals, and they also protect the skin from exposure to strong paint and other varnishes. However, PPEs also have drawbacks, such as making movement and precise paint application more difficult, especially for those with little to no experience.
At Major Painting Company, our painting professionals are here to help you with any of your commercial or residential painting needs. For more information about or services, contact us today!