2 minutes reading time
(322 words)
Advantages of Commercial Waterproofing
Aesthetic appeal is an important part of any commercial property, but it means very little if your building is falling apart behind the pretty façade. A fresh coat of paint will enhance the look of your property, but without proper waterproofing, you are risking the structural integrity of the entire building. If you are still unsure whether waterproofing is worth it, consider the following benefits.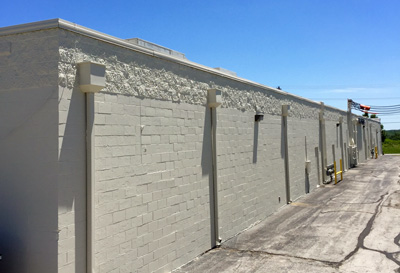 Energy Efficiency
Over time, your building will develop tiny cracks that allow air and moisture to pass through. As air escapes through these cracks, your HVAC system will struggle to regulate the building's temperature. It will have to work twice as hard, wasting money and energy. Waterproofing will seal all the cracks, resulting in a more energy-efficient building and a cheaper electric bill.
Water Damage Prevention
One of the biggest reasons that you would invest in waterproofing is to prevent damage to the building. Water damage can compromise a building's structural integrity and lead to mold or rot. Some types of mold are toxic to breathe in, putting everyone in your building at risk.
Peace of Mind
Waterproofing should provide you with peace of mind. A properly waterproofed building provides a sense of security. The building can expand and contract appropriately without the worry of cracking. When that next storm hits, you will also feel a sense of calm instead of being burdened with the fear of water damage.
When it comes to waterproofing your building, the team at Major Painting can help you find what's right for you. If you are interested in waterproofing your commercial building, call 816-795-9049 or This email address is being protected from spambots. You need JavaScript enabled to view it. today!