2 minutes reading time
(439 words)
5 Ways to Determine if Your Home Needs an Exterior Repaint This Spring
In order to keep your home properly protected, structurally sound, and looking its best, a quality coat of paint is essential. If your home's exterior is in need of a repaint, this spring season is the perfect time to complete the job! Keep reading to discover five signs it is time to update your exterior paint job.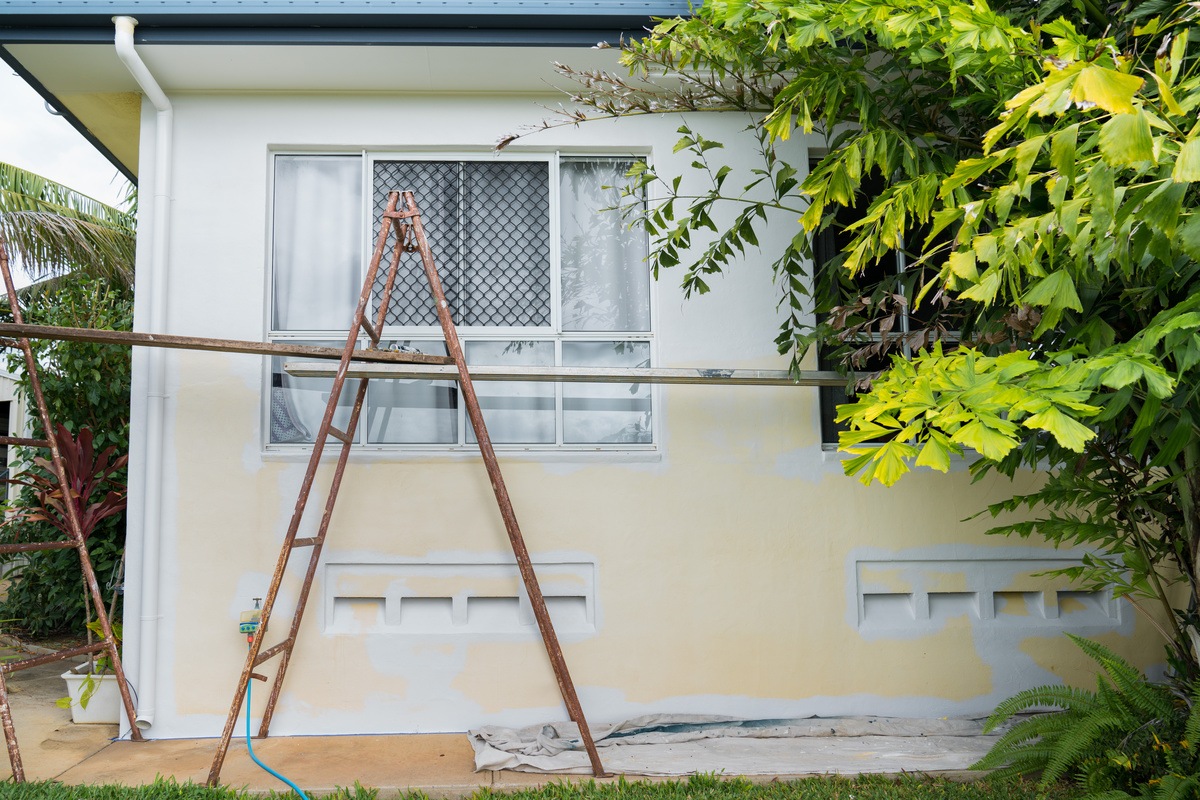 1. Faded or Discolored Paint
Finding faded or discolored paint is often more than just an aesthetic issue. Faded or discolored paint could also indicate that your home's paint job is no longer providing adequate protection. To keep your home properly protected, as well as update its aesthetic value, this spring may be a perfect time for an exterior repaint.
2. Cracked, Flaking, or Bubbling Paint
Peeling, cracked, or bubbling paint is a telltale sign that the paint is old and your exterior is in need of a repaint. Once paint starts to peel, crack, or bubble, your home is left susceptible to the elements. When your home's exterior is exposed to rain or snow, mold, mildew, and wood rot can occur, potentially causing long-term damage. Therefore, it's important to ensure you repaint your exterior as soon as you notice the paint starting to crack, flake, or bubble.
3. Moisture Stains and Mold
Mold and moisture stains can also mean signs of more serious damage to your home's exterior. Oftentimes, it is best to have a professional painter investigate the stain, especially if you cannot remove it yourself. While some moisture or mold stains may just require a fresh coat of paint, others may be a sign of more extensive damage and require replacement of material.
4. Damaged Stucco and Wood
Unfortunately, no surface lasts forever and will eventually need to be replaced. Over time, you may see signs of rotting wood or cracks in your stucco. This could be a sign of more extensive damage underneath the paint. A professional painter can assess and repair the damaged surface before repainting your house to protect it from the elements.
5. You are No Longer in Love with the Color
You may also just be bored with the current paint color or want to try a different paint design to increase your home's value. Your home's exterior may not require a fresh coat of paint, but that does not mean you cannot redo it if you're no longer in love with the color.
Contact Our Residential Exterior Painters
At Major Painting, we can give your home the quality repaint it needs this spring season. To learn more about our residential exterior painting services, or to request a free estimate, contact our team today!