2 minutes reading time
(367 words)
4 Spring Home Exterior Maintenance Tips
As the temperatures warm up and the days become longer, many people start their annual spring cleaning to-do list. No closet or drawer is safe from this cleaning spree. Along with the interior cleaning, your home's exterior could also use a little TLC this spring season. Check out these exterior home maintenance tips to keep your home in tip-top shape this spring.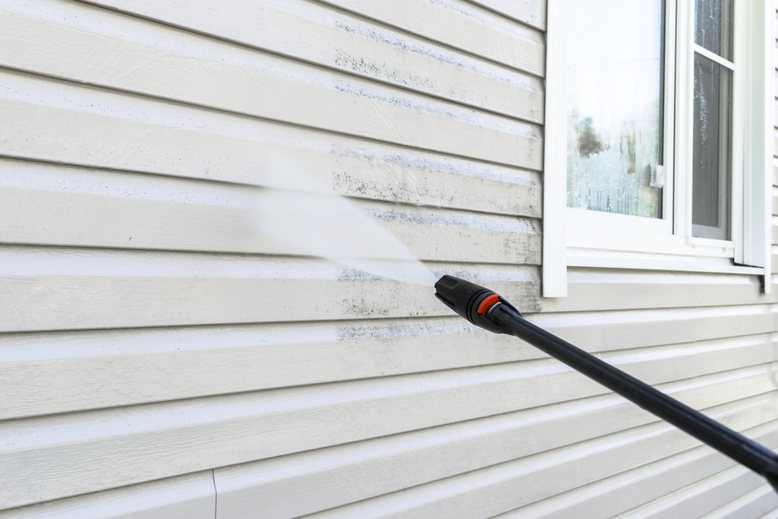 1. Inspect and Repair Any Damaged Caulking
In order to keep your home protected from harmful environmental effects this spring season, it's important to have your home's caulking inspected and repaired. Especially around your windows and doors, caulking helps to prevent the outside air and elements from entering your home. Caulking can also be used on any small cracks in your foundation and between siding boards to prevent moisture intrusion.
2. Power Wash Your Home Exterior
Due to the ever-changing temperatures and weather here in Missouri, mold and mildew can quickly and easily develop on your home exterior, potentially causing damage and compromising its structural integrity. In order to maintain a clean appearance and preserve your home's structural integrity, power washing your home's exterior is an essential spring maintenance task.
3. Touch Up Exterior Paint
With the moderate temperatures accompanied with spring weather, spring is a perfect time to touch up your home's exterior paint. Not to mention, a quality fresh coat of paint creates a protective barrier, protecting your home's exterior from the elements and preventing wood rot.
4. Waterproof Your Home
Water intrusion can cause thousands of dollars in damage to your home, and due to the annual spring showers, water damage is a very real possibility for homes in Missouri. In order to prevent water intrusion and wood rot, minimize damage to your home's interior, and even maximize your home's energy efficiency, it's important to waterproof your home this spring season.
How Major Painting Can Help
At Major Painting, our expert team of painting and carpentry contractors know what it takes to keep the exterior of your home protected, well-maintained, and looking amazing. Our team is ready to help you with your home maintenance to-do list this spring season. To learn more about our residential painting and carpentry services, contact us today!