Painting the exterior of your building not only helps to improve its aesthetics, paint is also an excellent way to protect your building from exterior elements. Paint is a protective coating and helps to prevent occurrences of wood rot and overall weathering. However, in order for your building's exterior paint job to continue to serve its purpose, regular maintenance is required. Unfortunately, many buildings don't get the maintenance their exterior paint needs. Over time, this can cause problems. To counteract this possibility, check out these maintenance tips to help keep your building in great condition.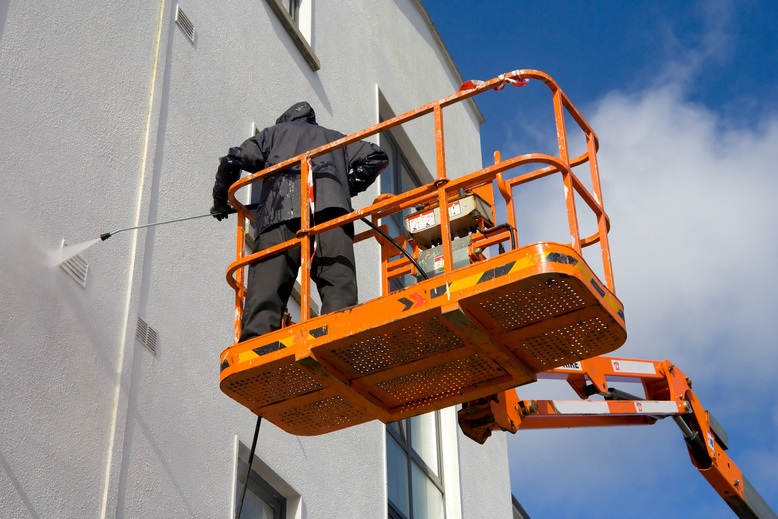 Exterior Paint Performance
Painting has both functional and aesthetic values. Some are immediate, such as improving the curb appeal and value of the property. Others accumulate as cost-saving measures over time.
One major benefit is the protection against the elements. Paint offers a protective layer that keeps moisture out, helping to prevent wood rot, as well as insect infestation. Painting is also one of the most cost-effective renovations. Whether you're a commercial or private owner, a quality paint job is a budget-friendly solution for improving the appeal, value, and function of your property, offering a great first impression and a way to maximize your investment's value.
Exterior Paint Maintenance Tips
In order to keep your building's exterior looking clean and in good condition, some exterior paint maintenance is essential. A few exterior paint maintenance tips include:
Pressure Washing. Pressure washing is one of the best ways to manage your exterior paint's effectiveness. It removes dust, dirt, pollen, and other pollutants, keeping the paint job fresh. If you're looking to eliminate mold, this method can be combined with unique chemical solutions.
Repair Caulking. Weather can expand and contract your building's caulking. This can lead to moisture intrusion and damage. You should have the caulking inspected every year. Look for crevices and cracks where moisture might get in and have caulking repaired as necessary.
Trim Back Shrubbery. Greenery and other plants growing close to your building's exterior can create lingering moisture, which can lead to peeling paint and wood rot. Shrubbery and trees should be trimmed regularly so that they're kept away from the building.
At Major Painting, we strive to help you keep your building in excellent condition. To learn more about exterior paint maintenance, or for more information regarding our exterior painting services, contact us today!