2 minutes reading time
(372 words)
5 Mistakes to Avoid When Painting Your Bathroom
Due to excess moisture, placement of appliances, and other conditions, painting a bathroom is not the easiest task. In order to complete a quality bathroom paint project, there are a few tips to keep in mind and mistakes to avoid. Discover these mistakes to avoid when painting your bathroom.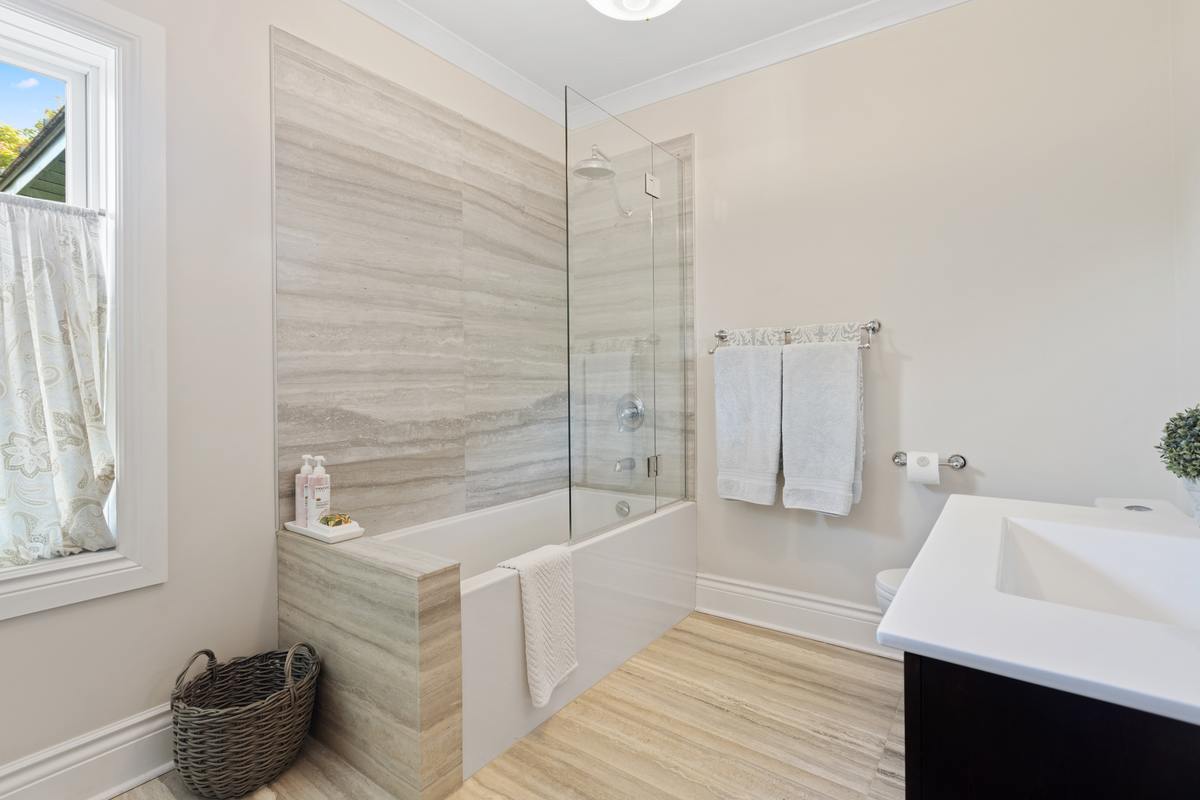 1. Painting Over Mold/Mildew
Due to the frequent presence of heat and moisture within the room, bathroom walls are prone to mold and mildew. In order to achieve the best possible painting outcome and maintain structural integrity, it is important to check for and clean off any signs of mold and mildew before painting.
2. Using the Wrong Finish
Using the wrong paint finish can make or break your bathroom paint project. Paints with a higher level of sheen like eggshell or semi-gloss, are typically more durable, easier to clean, and can withstand high-level moisture, making them the best paint finish choices for most bathrooms.
3. Painting Wet Walls
Due to accumulated steam and moisture, bathroom walls remain wet longer. When painting bathroom walls, be sure to give the room ample amount of time to fully dry before painting. Just a hint of residual moisture can make for a less-than-ideal final result.
4. Painting Dirty Walls
Over time, bathroom walls accumulate dirt and grime. In order to achieve a quality bathroom paint job, it is essential to ensure your bathroom walls are properly cleaned and prepped before painting. Painting over dirty walls can prevent the paint from adhering properly and leave noticeable imperfections.
5. Applying a Second Coat Too Soon
Once you apply the first coat of paint, avoid rushing to apply the second coat before the first one dries completely. Applying the second coat too soon can ruin your project and cause you to start all over. Give yourself time, and be sure that the first coat dries well before applying the second coat.
Achieve Exceptional Results with a Professional Painter
At Major Painting, our expert painters can help you achieve your desired interior. Whether you are looking to simply refresh your bathroom or give your home's interior an entire new look, our residential interior painters are here to help. To learn more about our residential interior painting services, contact us today!