4 Key Mistakes When Qualifying a Painting Contractor
When searching for a painting contractor, it is important to know what to look for, but equally important to be aware of common mistakes made by individuals when selecting their contractor. By taking these precautions it will end up saving you money, but most importantly, valuable time that is involved in fixing the mistakes of a botched job. Be wary of the following common pitfalls when choosing a painting contractor for your residential or commercial painting job.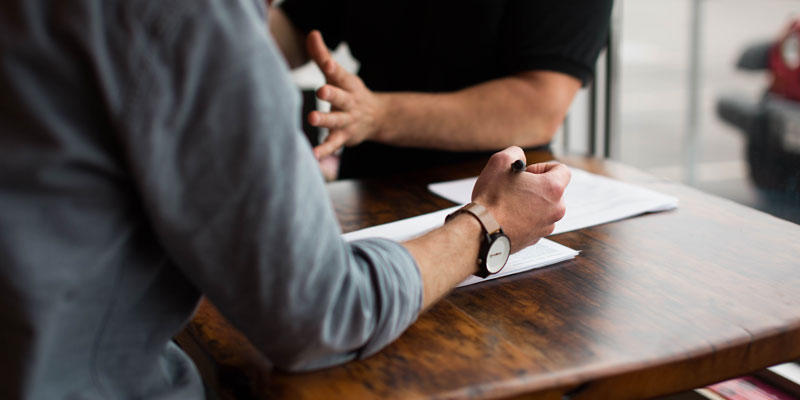 Before hiring a contractor to complete your job, it is always beneficial to collect a couple of estimates and second opinions. In many cases 3-4 written estimates will provide you with a better understanding of what is needed to complete the project as well as where the average pricing lies. There will always be a low bidder, and many times, individuals will hire a contractor based on price. It is important to stay away from a substantially low bidder because it's often a sign that the contractor either missed something, isn't using high quality products, or simply isn't qualified to understand what it takes to complete the task at hand. A rule of thumb is to attain three estimates and go with the middle estimate as long as you can justify how that number was formulated.
Whether you are a homeowner, property manager, or local commercial business, the most overlooked credential of a contractor is their safety accreditations. It is best to consult with the contractor on what safety precautions they will be taking when completing the job to ensure the painters and surrounding traffic is safe. Painting contractors with high dedication to safety, at the least, will have staff with OSHA training complete and many times will require employees to obtain certifications in lift and equipment usage.
Is the contractor known in the community and have a track record as a reliable painting contractor, or is it just a guy "who knows how to paint"? Trusted contractors will be able to provide you with honest referrals and pictures of jobs they have recently completed. It is always good to ask them if they have any examples of projects that are similar to the one you're looking to complete. Red flags are often raised when a contractor has no proof of past projects or client testimonials. Another great question is to ask how they plan on completing your projects and what steps they will be taking to protect your personal property from being damaged, how long the project will take, and if any special arrangements will need to be made.
Finally, make sure the estimate and final scope of work is clear between both parties and is in writing. This is to make sure both parties are on the same page and there is no ambiguity in the work being performed, therefore keeping everyone accountable.
For a professional paint job – whether large or small, commercial or residential – contact us for qualified, experienced painting for your building. We'll be happy to supply you with referrals from over 30 years of experience, as well as information you need to make an educated decision for your next painting contractor.