2 minutes reading time
(339 words)
5 Best Closet Painting Tips
While closets perform a highly important storage function, homeowners rarely think about their contribution to the home's decor. In reality, a well-chosen color doesn't just improve your closet's aesthetic appeal, it can increase its lifespan and functionality. Check out these key closet painting tips to consider when painting your interior.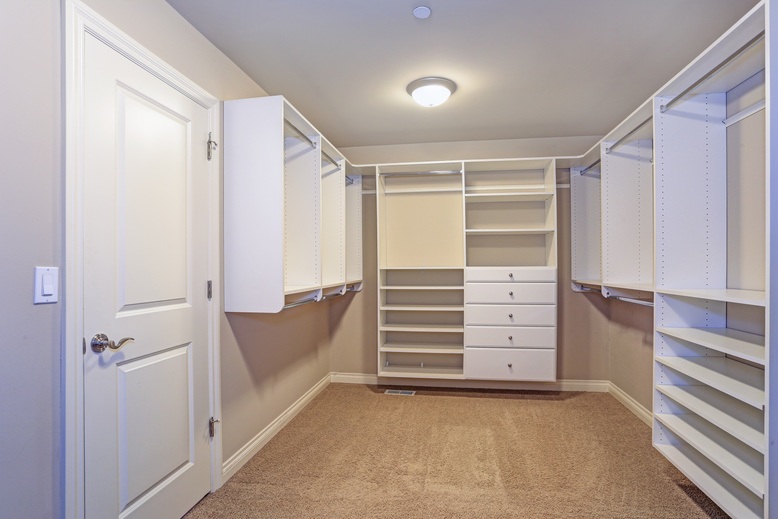 1. Choose Light Colors for Small Closets
Light colors like white, beige, and other pastel colors do an excellent job at making your tiny closet appear larger. While light paint doesn't increase the closet's size, it creates an impression of a wide and light space.
2. Use Bright Colors for Dark Closets
If there isn't enough light in your closet, choosing bright paint colors with a high-gloss finish can help to reflect the light in your room, thus making it easier to find items in dark corners.
3. Consider Dark Colors to Make Your Closet Less Conspicuous
In small rooms and public places, a large closet can really stand out. When you open the closet door, you don't want everyone to focus directly on the items you keep there. By painting your closet a darker color, you can achieve a more inconspicuous look and retain your privacy.
4. Use a Satin Finish for Better Durability
Your closet walls and shelves experience constant bumping, pulling, and scratching. If you don't want the wear and tear to show quickly, consider choosing a tough satin finish. In case you want the paint to reflect more light, opt for a durable high-gloss finish.
5. Match Colors for Walk-in Closets
When painting a walk-in closet, consider using the same colors you use for the rest of the walls in your room. This way the contrast between the closet and the surroundings won't be quite as obvious. Such contrast could make your room look smaller and force your closet to stand out.
At Major Painting, our residential interior painters can help you achieve your preferred interior style. For more closet painting tips, or to learn more about our residential interior painting services, contact us today!