2 minutes reading time
(337 words)
4 Reasons it Might be Time to Remodel Your Commercial Building
If you have observed a decline in business operations and are trying to figure out the reason, a renovation may be all you need to enhance your commercial building. An office remodel is not only a great way to improve business operations, but can also help you take your business in a new direction. Keep reading to discover four reasons why it might be time to renovate your commercial building.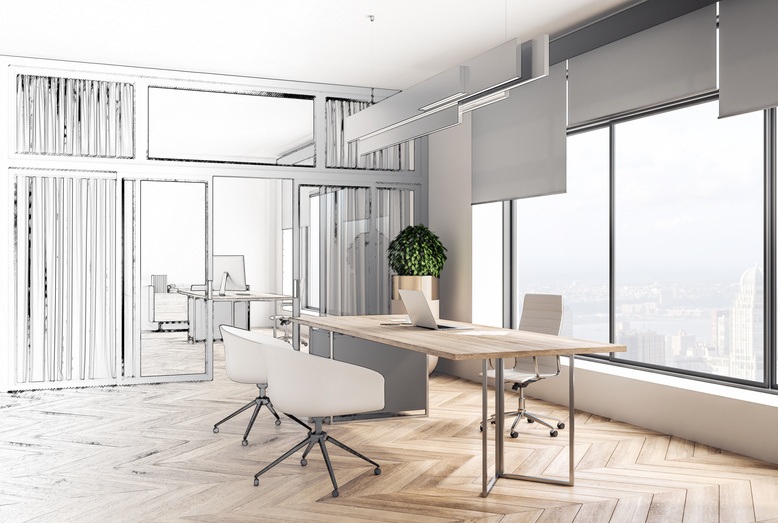 1. Improve Energy Efficiency
If you've noticed higher than average utility bills, it may be time to consider an office remodel. Revamping outdated HVAC systems, installing solar panels, and using energy-efficient light bulbs are just a few ways to improve your commercial building's energy efficiency. These green building techniques and energy-efficient facilities are effective ways to reduce utility bills and even attract new and forward-thinking customers.
2. Cut Down on Worker Inefficiencies
The business and workflow of a firm can change with time. For example, if there has been an increase in employees over time, limited space can affect their work delivery. A renovation or redesign can help to optimize company operations and assist in increasing productivity.
3. Bring the Decor Up-to-Date
Apart from providing excellent customer service, having a modern and appealing commercial space attracts new customers. If you commercial building's structure or interior décor is unorganized or outdated, potential customers may choose to do business elsewhere.
4. Fulfil New Business Requirements
Over time, businesses can evolve in unforeseen ways. If you own a warehouse, new customers may require more storage space. When you modify how your company runs, it's critical to ensure you have enough space for everything to function correctly. In order to ensure your commercial building can handle new business requirements, an office remodel may be necessary.
Contact Our Carpentry Contractors
At Major Painting, or painting and carpentry contractors are ready to assist you in achieving a commercial space that works for your business and aligns with your goals. To learn more about our office remodel capabilities, don't hesitate to contact us today!