2 minutes reading time
(335 words)
4 Mistakes That Lead to a Bad Interior Paint Job
The color and condition of your walls can make or break the look of your home or office interior. Ensuring your walls are properly painted is necessary in maintaining a fresh, clean appearance. Check out a few painting mistakes to avoid to ensure a professional level paint job.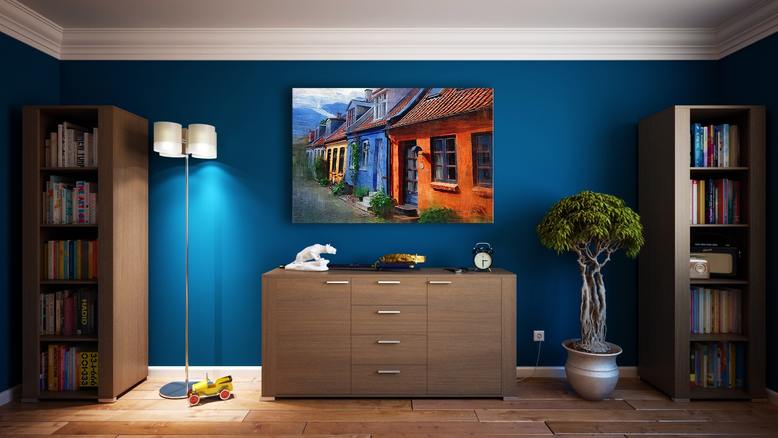 1. Not Preparing Surfaces
Before slapping on a coat of paint, your walls need to be prepared. Walls need to be scrubbed clean and holes, dents, scratches, etc. need to be filled so that the surface is smooth and paint adheres properly. What needs to be done will depend on the condition of your walls, but a professional will put in the work to make sure the surfaces are ready before they start painting.
2. Not Protecting the Furniture and Floor
Even the most careful of souls can accidentally drip paint while they work, and high-quality paint will be hard to remove from your carpet. Good quality painters take care to cover your possessions and protect them from any unintentional damage.
3. Using the Wrong Tools
Interior and exterior painting jobs require different techniques and materials. For instance, spraying is useful outside, but should only be used on popcorn textured ceilings inside. Most of the time, a professional painter should be using a brush or roller for your interior walls and trim.
4. Skipping Primer
Using a base coat ensures that you get the color that you want without any bleed-through from the original wall color. It covers wall stains and provides a thick, even surface for paint to grab onto. Most paint jobs require a coat of primer to go on the wall before you put the final color on.
At Major Painting, our painting professionals believe that your home or office should look as pristine as you imagine it and will work to help you achieve that goal. If you are looking for a quality interior paint job that avoids all the above pitfalls, or to learn more about our painting services, contact us today!