2 minutes reading time
(363 words)
4 Essential Considerations When Choosing Flooring for Your Office
Choosing the right flooring for your office is just as important as selecting the right furniture, décor, and paint color. Good flooring plays a critical role in helping you create a pleasant visual environment in the office. Discover these five factors that you should consider when choosing the ideal flooring for your office.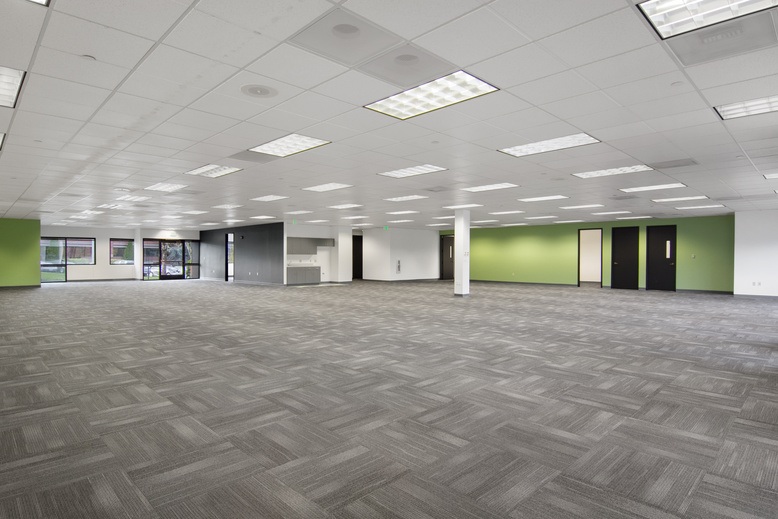 1. Maintenance Ease
Commercial flooring tends to wear out quicker than domestic floors due to heavier traffic. One of the most common mistakes that commercial property owners make when choosing their flooring is focusing on cost and design while failing to recognize flooring maintenance requirements.
When determining the flooring for your office, look out for guidance on cleaning and maintenance from the manufacturer. It is also important to consider the floor material's long-term value when factoring the upfront cost.
2. Safety
Ensuring your office flooring meets safety standards is crucial. Health and Safety regulations stipulate that the floor material must be suitable for the work environment. When choosing your office flooring, ensure that the choice of materials are compliant with government regulations. Most commercial office flooring, especially at office entrances and in hallways, should be slip and trip-resistant.
3. Your Budget
Before choosing the ideal flooring for your office, it is important to consider the overall cost of the flooring material, as well as the cost of installation. Identify the type of flooring within your budget and consider its durability to get the best value for your money.
4. Office Traffic Levels
When choosing your office flooring, it is important to consider your office traffic levels. Since most commercial offices receive high foot traffic, low maintenance, durable flooring is often the best choice. Installing the right flooring for the high traffic areas in your office, such as the reception and hallways, is critical to keeping your office looking great, as well as helping you save money on frequent repairs and replacement.
Contact Our Office Remodel Experts
At Major Painting, our office remodel experts are here to help you align your office flooring choice with your business strategy and current trends. To learn more about our office remodel services and flooring capabilities, or to receive a free estimate, contact us today!