2 minutes reading time
(400 words)
4 Cost-Saving Painting Tips
Painting your home or building's interior and exterior goes a long way in helping to add curb appeal to your home or business, as well as provide several other benefits. However, if not properly planned or executed, some painting projects can end up costing you more than they should. To reap the benefits of a quality paint job without breaking the bank, check out these cost-saving painting tips for both commercial and residential painting projects!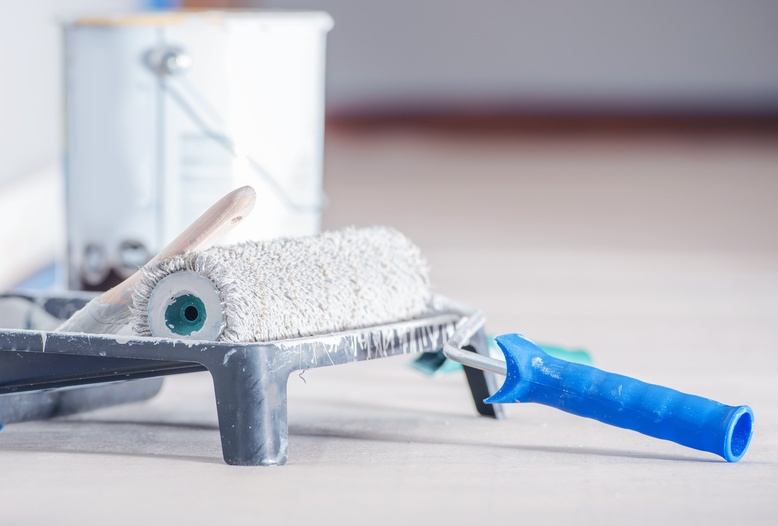 1. Stick to Just a Few Colors
While it may seem like you need to use many different paint colors to achieve a bold, unique and improved appearance, you can achieve the same effect with just a few of your favorite colors.
If done well, two or three, or even just one paint color choice can vastly change and improve your home or buildings interior or exterior. Fewer paint colors translates to more savings.
2. Buy Quality Paint and Equipment
Buying quality paint and equipment is a sure-fire way to save money. Purchasing quality paint that is best suited for your specific paint project will help to reduce the amount of coats and paint needed for full coverage, as well as provide a more durable, longer-lasting finish.
High-quality paint brushes and rollers also play a critical role in determining the quality of the project. In addition, buying quality equipment from the start will save you money in the long run, as quality equipment can be reused for years to come.
3. Don't Buy More Paint Than You Need
While it may seem like a smart idea to buy extra paint, buying an excessive amount of paint can lead to careless use of the paint and unnecessary expenses. Instead, measure the space you are painting or consult a professional to determine just the right amount of paint needed to expertly complete your painting project.
4. Use Paint as an Accent for a Low-Budget Upgrade
You don't have to paint the entire space to update its appearance. Instead, try using paint as an accent! Creating an accent wall, painting shelves, or using wall stencils are all excellent, yet simple ways to upgrade your space on a low-budget.
Contact Our Professional Painters
A Major Painting, we strive to help you achieve your painting goals in a timely and cost-efficient manner. For more painting tips, or to learn more about our commercial and residential painting services, contact us today!