2 minutes reading time
(330 words)
3 Reasons Why Winter is the Best Time to Have Your Home's Interior Painted
While freezing temperatures can make exterior painting projects tricky, winter is the perfect time to have your home's interior painted. Check out why you should consider starting your interior painting projects this winter season!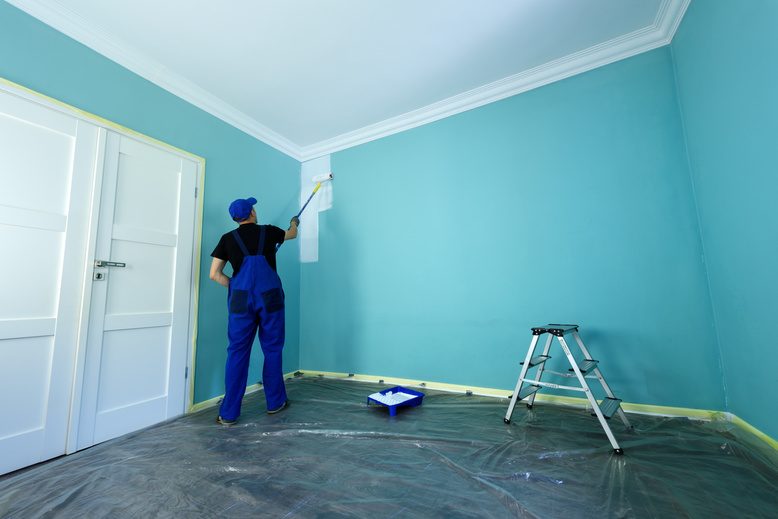 1. Professional Paint Crews are More Readily Available
During the winter season, professional paint crews are typically less busy than they are during warmer months which makes the process of finding available, quality professionals easy. Professional painters are also usually less expensive during the winter. This change of scene is a great help to your decorating budget, making winter the perfect time to have professional painters spruce up your home.
2. You'll Spend Less Time Watching Paint Dry
During the colder months, there's naturally less humidity in the air and central heating dries it out even more. Less humidity means less time waiting for paint to dry between coats.
This means a painting crew will be in and out of your house as quickly as possible. The sooner they're finished, the sooner you can begin enjoying your refreshed living spaces!
3. A Fresh Coat of Paint Can Help Banish Those Winter Blues
Face it, you spend a lot more time indoors when the weather outside is cold and unpleasant. Don't spend that extra indoor time staring at the same boring walls. Our surroundings affect our spirits, so don't let yours get you down! Instead, brighten your home and your mood with a fresh coat of paint in an energizing new color.
Major Painting's Interior Painting Services
At Major Painting, we offer a full range of professional interior painting services for our residential and commercial customers. From painting a simple accent wall, to revitalizing your kitchen cabinets, to refreshing your home's entire interior, our expert painting crew can handle it all!
We offer residential painting services to residents of Lee's Summit, Blue Springs, and eastern Jackson County. To learn more about our team and our interior painting services, or to request a free estimate, contact us today!