2 minutes reading time
(406 words)
3 Painting and Design Tips to Help Brighten a Dark Room
When decorating a room, there's little more frustrating than a dark and dreary feel. A dark room can make the space feel smaller and less welcoming. Brightening a room energizes the space and makes it feel bigger and more inviting. Moving around light sources could mean major renovations in the case of fixtures and brightening a room with no windows can seem challenging. However, there are several easy ways to compensate for light and brighten a room. Check out these three tips you can use to brighten your dark room.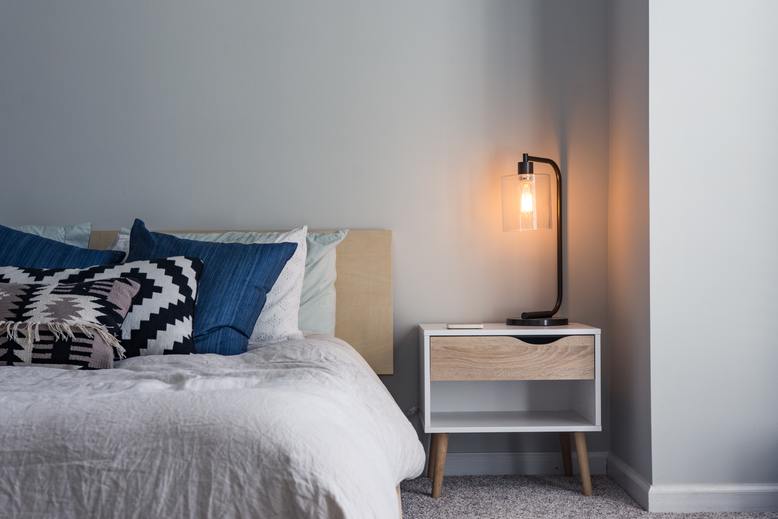 1. Choose Lighter Options for the Floor and Ceiling
As rooms are designed and decorated, sometimes the floor can be left out of the equation. Often a light wood floor can brighten a room with its natural tone. A vibrant, colorful rug can also bring life to a room and creates a unique style. On the opposite side, the ceiling is important too. Adding a glossier paint to the ceiling can reflect light downward to disperse light more evenly throughout the room.
2. Add Sources of Reflection
If the room feels dark, make the most out of the light you have. Mirrors as wall fixtures near light sources can redirect light to darker corners and metallic decorations can disperse warm light throughout a room. A well-placed chandelier to spread light throughout a room is an old trick to warm a cold and dark space. Even with just slight touches of reflection, you can help brighten a space and make a room appear and feel larger.
3. Paint and Decorate with Bright Colors
Color is always the best tool to bring a brighter feeling into any space. Use bright, colorful wall decorations to help brighten and liven up a room. However, keep in mind that the more wall space that is obstructed means less light reflected.
A bold, colorful accent wall can also help to energize a space and diffuse light better. If bold colors aren't your style, white and lighter neutral colors are also excellent paint color choices to brighten a room. White paint, decorations, and furnishings can create a neutral, modest style that will capitalize on any light in the room.
At Major Painting, we've been experts in color for over 30 years and are here to help transform your room into the space of your dreams. To learn more about our residential interior painting services, or to request a free estimate, contact us today!