2 minutes reading time
(440 words)
3 Flooring Options for Your Commercial Building
Choosing the best flooring material for your commercial building involves a variety of factors. The flooring material in a commercial building must be durable, easy to clean, and able to withstand an enormous amount of daily foot traffic.
Flooring materials have a significant impact on how people perceive a space and your business. Carefully considering the flooring options for your commercial building will ensure that your investment will last and that your floors make a great first impression.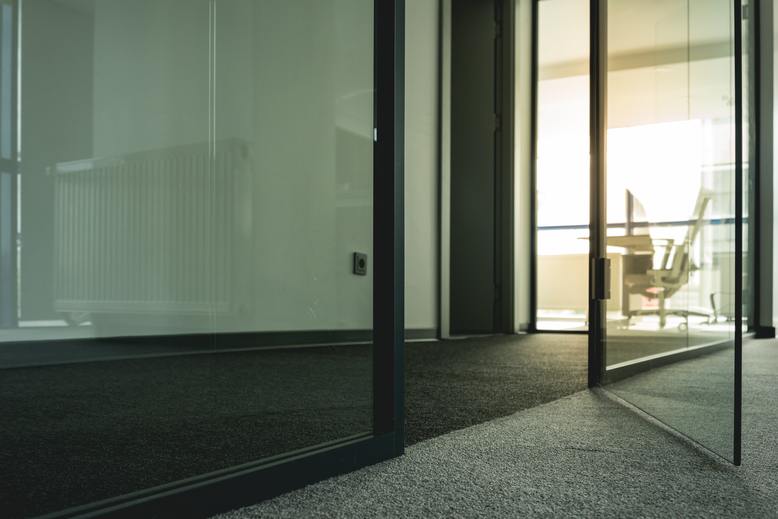 1. Vinyl
Vinyl flooring is a popular option for commercial buildings because it is economical and durable. Available in a variety of colors and designs, vinyl can give you the look of hardwood, stone floor, or any custom design that you can imagine, and is relatively easy to maintain.
Commercial vinyl flooring is versatile and a good option throughout a commercial building. Since vinyl is aesthetically pleasing and can withstand some severe wear and tear, it is an excellent choice for reception areas, break rooms, and other common areas. Moisture and scratch-resistant, high-quality vinyl flooring can last about 20 years or more with proper maintenance.
2. Hardwood Flooring
Choosing hardwood floors will add a sophisticated touch to any sized commercial building. Hardwood flooring is known for being a dependable, durable, and attractive flooring material that will give you an elegant and upscale appearance. Available in a variety of styles, hardwood flooring will infuse elegance into reception areas, waiting rooms, and office spaces. Hardwood doesn't trap dust and dirt, is easily maintained, and will last for years.
3. Carpeting
Carpet may not be the first material that comes to mind when you think of flooring options for a commercial building, but state of the art carpet tiles are an excellent option. Carpet tile systems are more expensive than traditional carpeting but are much easier and more cost-effective to replace.
Commercial quality carpet tiles are waterproof, minimizing concerns about spills and moisture while providing a long-lasting and durable alternative for high-traffic areas where a soft-surface option is desired. Carpet tiles will maintain their appearance with regular vacuuming and cleaning, and as sections wear out, the tiles are easily replaced. Quality carpet tiles make an ideal flooring option for offices, conference rooms, and waiting areas.
Contact Major Painting For Your Commercial Remodeling Needs
At Major Painting, our commercial remodeling services can help you design the perfect space for your clients and employees. Our team of experts can help you find the ideal flooring material for every room in your building. To learn more about commercial flooring and what material options will best fit your needs, or for more information about our services, contact us today!