2 minutes reading time
(415 words)
3 Best Paint Finishes for Office Buildings
When it comes time for repainting your office building, choosing the paint color and finish that works best for your office space is essential. The type of paint you choose can greatly affect your workplace morale and the impression you give to customers. When choosing the paint finish, it's important to consider the amount of traffic your office receives on a regular basis, as well as how often the area will need to be cleaned. Check out these three paint finishes that work best for office buildings.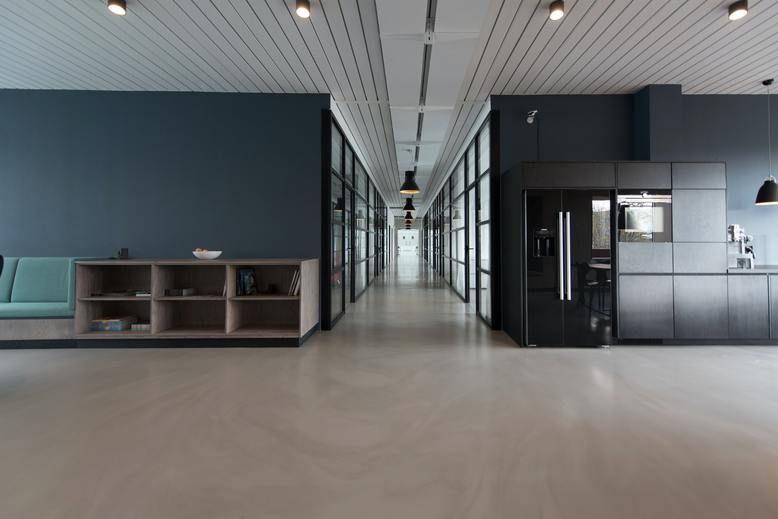 1. Eggshell Finish
The eggshell finish is the most popular paint finish for commercial office projects. While eggshell finishes are lower on shine than satin or gloss finishes, they offer a smooth finish that is durable and resistant to scuff marks and stains. Eggshell works to brighten up walls in areas with low light. The eggshell finish is suitable for areas with mild traffic such as offices and conference/meeting rooms.
2. Satin Finish
Not only does a satin finish offer a nice, glossy appearance, but it can also withstand normal wear and tear and is resistant to scratches, stains, and scuff marks. It can be wiped and cleaned easily, but it should not be scrubbed roughly. The satin finish is suitable for areas that need some light reflection, making it ideal for use in offices and the reception area.
3. Semi-Gloss Finish
If you are looking for a highly durable paint finish, a semi-gloss finish is the way to go. This paint finish is easy to clean and resistant to stains. It can, however, show surface flaws, making semi-gloss mostly suitable for application on smooth surfaces. A semi-gloss paint finish is appropriate for use in high traffic areas such as the break room, hallways, and bathrooms.
Choosing the Right Finish for Your Office
Eggshell, satin, and semi-gloss finishes are excellent choices for office spaces. However, there are pros and cons to each. It is important to note that each finish has a different level of sheen. As the sheen increases, the paint becomes shinier, allowing for more durability and wash ability, but unfortunately brings out more imperfections in the wall due to the glares the shine creates.
At Major Painting, we are here to help you achieve a beautiful and functional office space that works best for your customers and team. If you need help choosing an appropriate paint color or finish for your office, or to learn more about our commercial interior painting services, contact us today!