2 minutes reading time
(343 words)
Repaint Your Warehouse and Get Rid of Unappealing Peeling Paint
It is inevitable that over the course of time, your warehouse will require painting. Flaking, peeling paint, fading colors, and hairline cracks in the old paint are some of the tell-tale signs that your warehouse would benefit from a new paint job.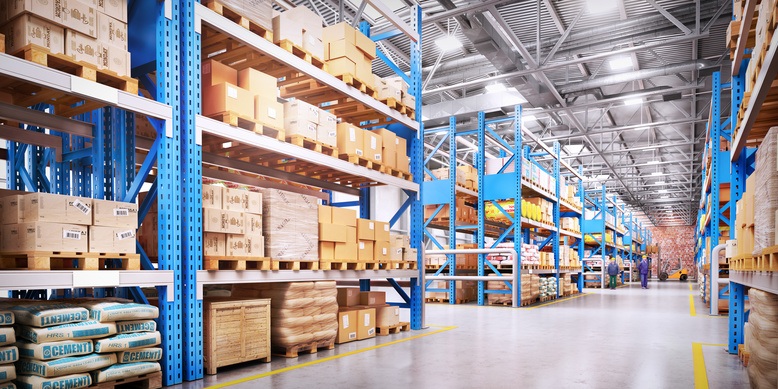 Regardless of the extent of the damage or the underlying causes, if left untreated, further issues, such as mildew, mold and fungal growth, condensation, and severe pest infestations can occur.
Proper Preparation
To ensure that the new paint adheres properly, the area will require proper prep work. During an inspection of your premises, pay close attention to leaks, water stains, drips, and any other signs of water infiltration. Finding the cause of the problem and getting it fixed will also be required prior to wall prep or painting.
Common Causes of Peeling and Flaking Paint
Aged paint
Excessive dryness
Water infiltration - Even if not visible, moisture could still be wreaking havoc.
Inadequate cleaning of surfaces before painting
Incompatible paints (e.g. latex paint over oil-based paint)
Incorrect primer or lack of primer
Paint has gone bad – Paint left sitting in a non-temperature-controlled environment for too long can lose its integrity.
Metal located inside a warehouse, such as the construction beams and girders, will also need to be painted and have special paint requirements. Metal and steel are not very porous surfaces, so proper cleaning and application methods are vital to ensure that the paint or coating will adhere properly.
Removing the existing rust and peeling paint may require specialized equipment such as an abrasive blaster, after which a rust-inhibitive primer is applied, sealing it against moisture and water-based paints, such as latex. Direct-To-Metal (DTM) paints are specially designed for steel and warehouse climates.
With so many considerations, the best way to determine how to get rid of unappealing peeling paint from your warehouse is to consult a professional. At Major Painting Company, we have the knowledge, tools, and the professionals to get the job done right the first time.
To get started on your warehouse painting project, contact us today!