2 minutes reading time
(415 words)
Questions You Should Always Ask Before Hiring a Commercial Painter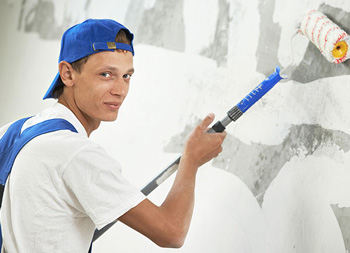 Commercial painting is a big job that you want done right the first time. A good quality paint job can help your building stand out and make your company look better. Not all painting companies are the same though. There are certain questions you should always ask before you decide which company to hire.
What Experience Do They Have?
You wouldn't hire an employee without looking at his or her resume, so don't hire a painting company without finding out their background. Ask what kind of experience they have and how long they have been doing this. Don't be afraid to ask for references and make a few calls. Check out some online reviews, and do a little research before you hire them.
Are They Licensed and Insured?
If the answer is no, you probably should not hire them. Licensed contractors are typically more qualified because they have met a set of guidelines set forth by the state, including passing exams. Having insurance is of the utmost importance because it protects you from being liable for the workers.
What Type of Paint Do They Use?
Not all paint is the same. Going with less expensive paint can be tempting, but it may end up costing you more money in the long run. Lower quality paints will most likely not last as long. Find out what type of paint the company uses and why. Do they use any special sealants? Look up reviews on the brands they use. Don't automatically assume that it is good quality just because it is more expensive.
What Type of Payment Plan Do They Use?
Some companies may require all or most of the payment up front. Others will let you pay in installments. Find a company that will work with your needs. You will also need to know if the cost will change if the job takes longer than expected. Have a plan in place ahead of time to avoid any conflict down the road.
To get an estimate on your next painting job contact Major Painting at 816-203-0466 or email us at This email address is being protected from spambots. You need JavaScript enabled to view it. today!