2 minutes reading time
(367 words)
Paints to Help Prevent Mildew
Mildew is a type of fungus that grows on moist surfaces and may have a distinctive odor. It is a thin, black, gray, or sometimes white growth produced by mold that is in the air. When the spores find a warm, moist home, they may grow to noticeable proportions. Bathrooms and laundry areas are more often affected, but any area or room that has a high moisture content in the air is vulnerable to mildew. According to the CDC, some people are sensitive to mildew and molds. They may experience respiratory symptoms or skin and eye irritations.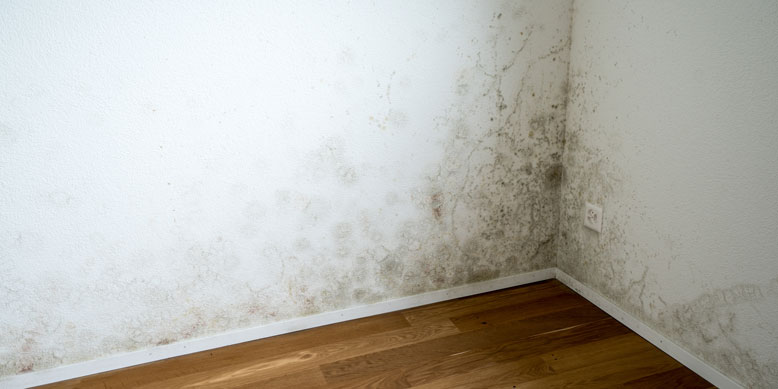 In addition to health concerns, mildew can compromise the safety of buildings. It decomposes walls, tiles, and other areas. In the most serious cases, the structure becomes unsound and dangerous. Mildew can also permanently damage porous objects, such as carpet, books and upholstered furniture. Addressing mildew problems immediately helps to prevent structural damage, which is expensive to repair. Home and building owners know that mildew makes a structure look and smell like it is not properly maintained. Thus, the value of the property decreases until the mildew is removed.
If the building elements are not eroded, mildew is fairly easy to get rid of with commercial products or with soap and water. A bleach solution of 1 cup of laundry bleach to 1 gallon of water is also effective. Prevention of mildew is by far the easiest way to deal with the problem. You can help prevent mildew from forming by choosing the right paint.
Consumer Reports advises that mildew-resistant paint does not cost much more than standard paint. Recommended paints include Behr Premium Plus Enamel, Clark +Kensington Enamel, and Valspar Reserve in a satin or semi-gloss finish. These paints leave a smooth surface and experience little wear with scrubbing. Thus, they are less likely to trap mold spores, and they are easier to clean than flat paints.
We serve commercial and residential customers with a trained, experienced staff dedicated to providing you with high-quality service resulting in a job well done. If you have painting questions or if you would like a site visit and estimate to reduce your chances of developing mildew and mold, please contact us today!