2 minutes reading time
(379 words)
How To Maintain the Newly Painted Interiors of Your Building
It's incredible how much of a difference a fresh coat of paint can make, especially when it is part of a complete design overhaul. The benefits of a new paint job should last far beyond the paint drying. To do so, you must understand how to maintain it.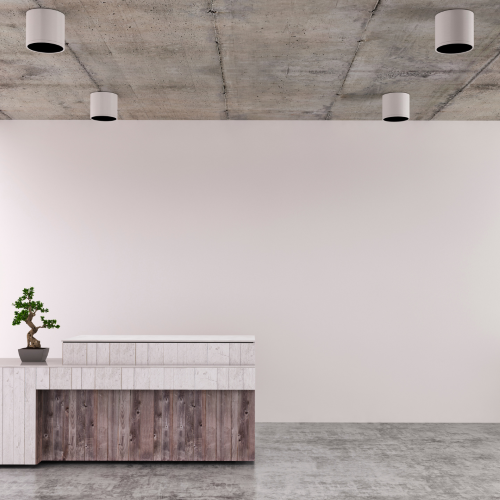 Choose Professionals
Get the job done right the first time. Experienced professionals will use the best paint and the right techniques to ensure your paint job will last. Unprofessional methods and low-quality paint will lead to cracks and peeling, leading you to repaint well before it is time.
Add Protection
Chances are you're already aware of the things in your building that can damage a paint job. If you want the paint to last as long as possible, there are a few things you can do to prevent this damage from occurring. Door stoppers, for example, can reduce the likelihood of doorknobs scratching the wall. You can also use chair rails, wainscoting, and rubber buffers to put some space between other items and the wall.
Rearrange Furniture
How you arrange the furniture in a space may determine how often things collide with and rub against the walls. The design of the furniture might also encourage this. For example, a filing cabinet with wheels is useful, but when placed against the wall, it might lead to ugly scratches.
Dust the Walls
Walls get dusty just like anywhere else in your building. After a few years, this dust can lead to the discoloration of your walls. If you get your building professionally cleaned, make sure you ask them to dust the walls regularly. You should also dust the things you use to decorate your walls, such as clocks, paintings, and plants.
Taking good care of your new paint job will extend the lifespan, but you will need to repaint sooner or later. When this happens, consider Major Painting for the job. Call 816-795-9049 or This email address is being protected from spambots. You need JavaScript enabled to view it. today to learn more!