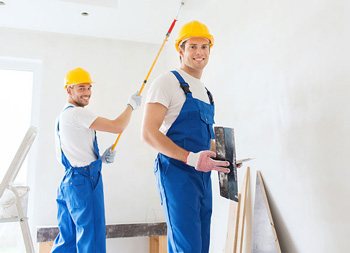 To have a professional paint job completed is a big task. When you hire a contractor or company to handle the work, you want to be sure you're getting the best. If you feel like you're getting poor quality, here is how to handle it.
Be Motivational
If you're dealing with a bad painting company, you may want to try the motivational route. Keep in mind that no matter the company, their reputation matters. When speaking to the company, let them know that you plan to post a detailed review on a variety of review sites. Keep it specific and let them know that you plan to write on the following:
Angie's List
Yelp
Better Business Bureau
Home Advisor
Google Places
If they refuse to offer you the service that you deserve, you can let them politely know that you will be giving a negative review. Most companies respond by changing how they treat you, knowing that your review could damage their reputation.
In addition, if the company continues to treat your poorly or delivers bad service, then you should write the review. While you should not be vengeful or harsh, you should be honest and give specific details.
Stay Polite
No matter what type of service you are dealing with, it is important that you stay polite and friendly. If you have concerns with the painter or the company, then you should talk politely to the painter to let him or her know your concerns. If you must, you can speak to the highest person in charge. Stay polite and request that your issues be addressed. In some cases, you may want to call, but if that doesn't work, stop by the office.
You should never have to deal with poor quality painters. When you pay for a paint job, you should have dependable, quality contractors. For high-quality service, contact Major Painting by calling 816-203-0466 or emailing us today!