3 minutes reading time
(508 words)
DIY: How Do I Stain My Deck
When it comes to your wood siding, trim, decks, and porches, it is very important to take the necessary measures to protect the exposed wood surfaces from the elements in order to prolong the life of your investment. While applying stain is usually more tedious than technical, below we have created a step-by-step guide on how to treat your exposed wood surfaces.
Have a Plan:
When it comes to products, many times homeowners are overwhelmed with what type of stain to use as well as which brands are superior. With over 25 years of experience staining wood, we recommend to always visit your local paint store to learn what brands are the most popular and the pros and cons of them.
Solid Stain vs. Semi-Transparent Stain:
When it comes to choosing between the color and transparency of the stain, there are a few things to keep in mind.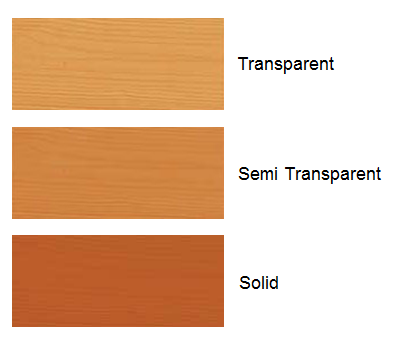 If your porch or deck is in subpar condition, therefore has blemishes or unsightly grain, your best bet is to go with a Solid Stain. The solid stain is easy to apply, penetrates the wood nicely, hides blemishes, all while giving you the longest protection compared to other stains.
If your looking to add a little color to your deck while bringing out the beauty of the grain, Semi-transparent stains will do all that while offering exceptional weather resistance.
Preparation is Key:

Before applying your stain, ALL dust, dirt, grease, and mildew needs to be cleaned from the surface. Many times a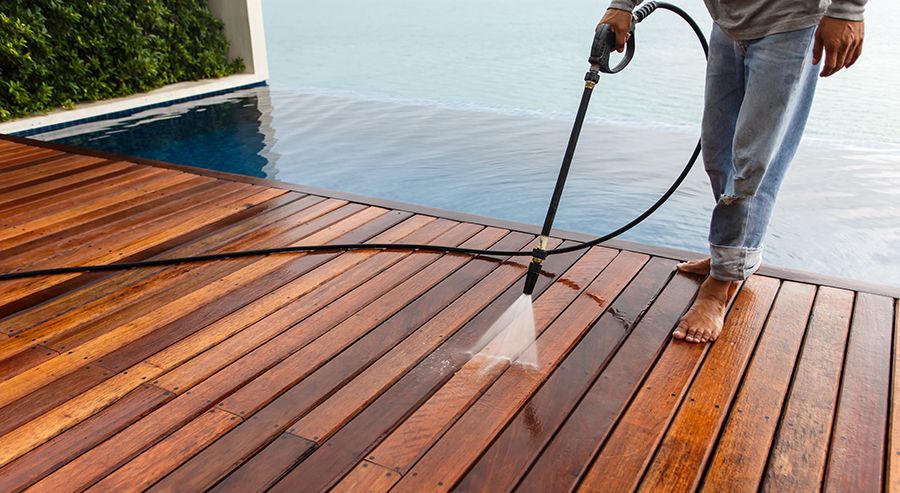 power washer is the most effiecnt method of cleaning, but for those tough mildew areas, a bleach and water mixture may be necessary.
New Wood:
In the case of protecting new wood it is important to know if the wood has been treated or not. If your dealing with untreated wood, you will be able to stain shortly after installation. If you're dealing with treated (green) wood, you need to wait a couple of months before stain the wood. It is important for the wood to weather or leach out before stain is applied to it.
Old Wood:
When dealing with previously treated wood, many times, the surface needs a thorough cleaning and will be ready for stain as soon as it has dried out. It is much easier to go back with the existing color and stain brand than trying to switch it every time you go to re-stain your surface.
Application:
To achieve the greatest results, it is important to use the proper brush. For oil stains use a natural-bristle brush, and for latex stains a synthetic bristle brush may be used.Frequently mix the stain to ensure you're applying a consistent color
For any other questions you may have regarding one of your stain projects, please contact us.
Major Painting is a Commercial Painting Contractor located out of Lee's Summit, Missouri. With over 25 years of experience, Major Painting specializes in commercial and residential repaints in the Greater Kansas City Metro. Major also serves, Blue Springs, Independence, Kansas City, Olathe, Leawood, and Overland Park.