2 minutes reading time
(358 words)
6 Reasons Why You Should Repair Wood Rot Before Painting
When it comes to your residential or commercial building, a quality paint job and structurally sound substrate is essential. In order to best preserve your home or building's structural integrity, it's important to identify and repair any sign of wood rot before painting. Check out these six reasons why repairing wood rot before painting is necessary for your building.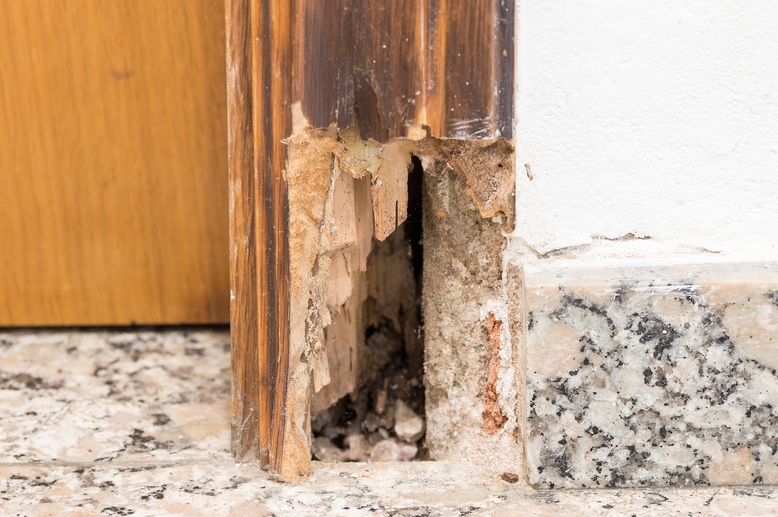 Painting over wood rot won't always mask the visible damage. Without proper wood rot repair, your home or building can look dingy and unkempt and can greatly reduce the curb appeal of your property.
Just because you painted over a rotten piece of wood doesn't mean that you cured the rot. In fact, some areas might still be decomposing or have deeper damage because it absorbed water before you got to it. There can be internal damage which cannot be detected simply by looking at it.
Insects burrow into the wood, which causes wood to rot. In order to thoroughly repair wood rot and protect your building, it's crucial to ensure insects are removed completely before painting. If any insects are still burrowed deep in the wood, more internal damage can occur, causing bigger problems down the road.
Painting over wood rot won't kill any mold mildew present. Instead, the problem will continue to spread, covering more area or eating deeper into the substrate. Kill the mold or mildew before painting over it by using effective chemical solutions via power washing.
Rotting wood causes severe structural damage and can create larger problems further down the road if not taken care of properly. In order to keep your home or building in excellent condition and ensure the safety of its occupants, repairing any wood rot before painting is critical.
Paint only serves as a protective barrier if the substrate behind it is structurally sound. To ensure your home or building is fully protected, you must first repair any sign of wood rot.
At Major Painting, our expert carpenters and painters are to keep your home or building in excellent condition. To learn more about our wood rot repair and painting services, or to request a free estimate, contact us today!