2 minutes reading time
(359 words)
4 Reasons Why You Should Repaint Your Commercial Building
When it comes to your commercial building, a quality paint job is essential. Current and potential customers tend to perceive the reliability and the seriousness of a business first by the appearance and aesthetic factors. In order to ensure your business serves an excellent first impression, it is important to make sure your building's exterior and interior paint is up to par. Discover these four reasons why you should consider repainting your commercial building.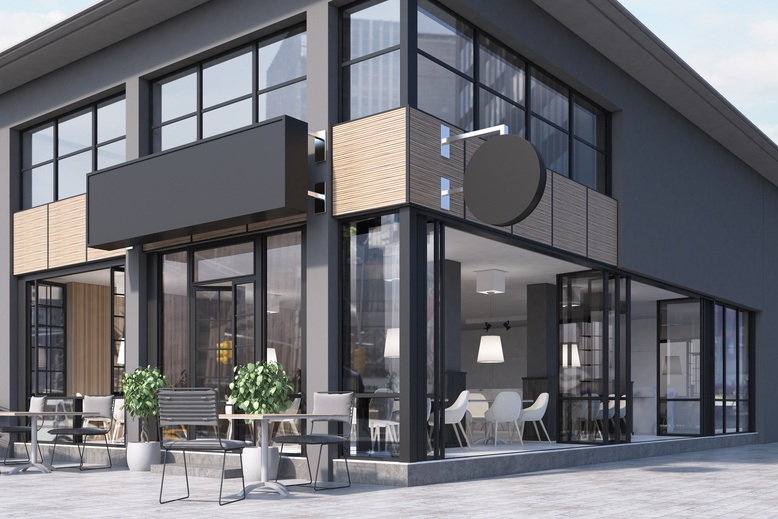 1. Increase Foot Traffic
Having your building repainted is always a smart move if you want to increase traffic to your business. A clean, well-kept building does wonders in attracting potential customers to your business.
2. Rebrand or Signify Change
As your business evolves, so too should your commercial building. When rebranding, repainting your business premises to align with your new logo and color scheme can help showcase your new and improved business in an eye-catching way. You can also repaint your building to signify a change of direction within your business. Repainting your business to align with your rebrand or change can give your current and potential customers a sneak peek into your business identity and values.
3. Enhance Your Workplace
A quality paint job can significantly increase productivity among employees. It creates a more appealing working environment for your employees, hence increasing their motivation and productivity. Also, through quality painting, air quality is promoted by minimizing pollutants and dust.
4. Raise and Maintain the Value of Your Building
A quality coat of paint not only helps to eliminate older paint damage, but it also provides your building with a layer of protection from damage caused by unpredictable weather variations from the external environment. By protecting your building's structural integrity and boosting its curb appeal with a fresh repaint, you maintain and potentially increase your building's market value.
Contact Our Team at Major Painting
Repainting your commercial building is not only a cost-effective investment in your property, but it also adds character to your business. At Major Painting, we strive to ensure your building serves an excellent first impression. To learn more about our commercial exterior and interior painting services, contact our team today!