2 minutes reading time
(383 words)
4 Compelling Reasons to Paint Your Ceiling White
When painting interior rooms, many people often struggle to determine the color they should paint their ceilings. Should a lighter shade of the wall color be used? Would it be cliche to paint the ceiling white? While the answer depends on your desired style, painting the ceiling white is a smart and simple solution. Check out these four compelling reasons why white is an excellent ceiling paint choice.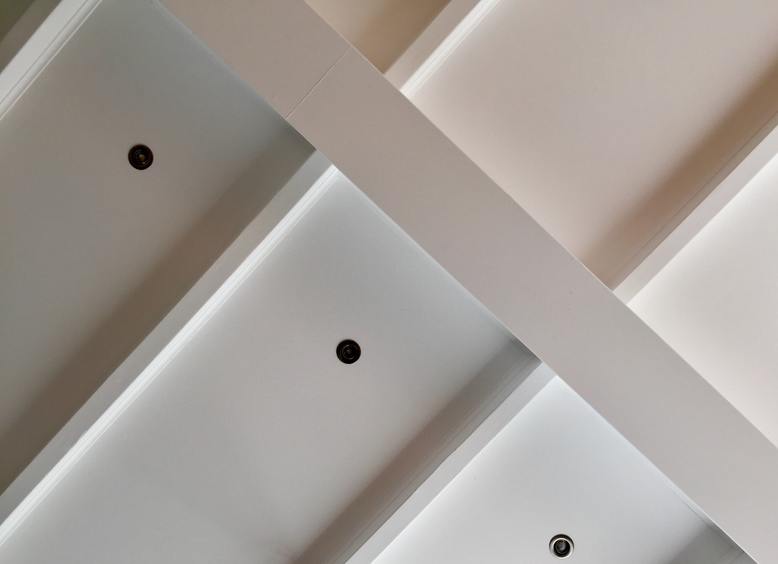 1. The Room is Filled with Bright Colors
White is a great color option for rooms filled with bright colors. If the room you are painting is filled with different colored décor, furniture, or paint, it can be difficult to find any other color for the ceiling that will blend well with the rest of the room. By painting the ceiling white, you keep the eyes on your furniture and décor and keep the room looking balanced.
2. Your Ceiling Has Visible Imperfections or is Textured
White is the best paint choice for your ceiling if it is textured or has visible imperfections. Painting the ceiling a color could actually enhance and draw attention to any imperfections. A flat, white coat of paint will help to disguise the texture or any lumps along the ceiling.
3. The Ceiling You are Painting is in a Primary Living Area
When painting a room in your home's primary living area, such as the kitchen or living room, choosing white for the ceiling is often your best bet. A white ceiling will keep these rooms feeling balanced and welcoming, and will go well with any color(s) you choose for the walls.
4. The Room Doesn't Get a Lot of Natural Light
If the room you are painting does not have many windows or receive much natural light, painting the ceiling white is a great choice. A white ceiling will help to reflect light, brightening darker areas of the room and creating a warmer and more inviting space.
Contact Our Interior Painting Experts
If it is time to paint your ceilings, rely on our experts at Major Painting. Our professional painters will provide high-quality ceiling painting services and offer advice to help you decide on the perfect ceiling color for your room. To learn more about our residential interior painting services, or to request a free estimate, contact us today!