Painting Maintenance for Facility Managers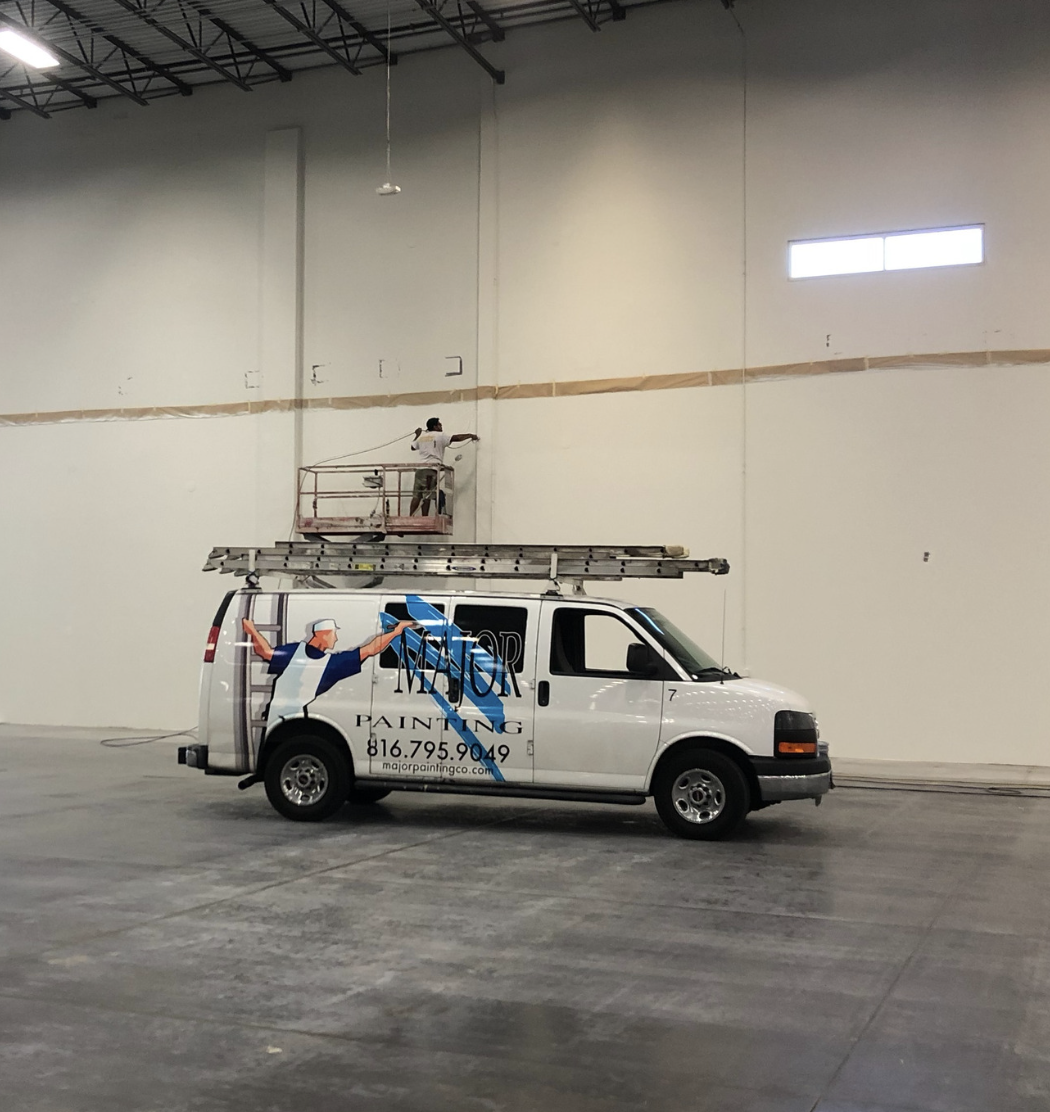 To keep your commercial building running smoothly and looking good, it requires ongoing maintenance. This includes ensuring that the facility's surfaces are properly painted and maintained. It not only improves the appearance of the building, but it can also help you stay in compliance with OSHA and other safety standards.
Scheduling painting maintenance is yet another task on your to-do list. We provide personalized maintenance programs to meet your specific requirements. Enrolling in our facilities maintenance program is like having your own professional crew to help keep your building looking great.
The effort and pride you take in a well-maintained facility will be noticed by customers and employees alike.
Our Approach to Painting Maintenance
Major Painting's approach to your maintenance requirements is guided by our mission statement, "always do the right thing, always do it the right way." We have experience with a wide range of facilities, including corporate buildings, offices, medical facilities, food processing plants, and heavy industrial buildings. We listen to our customer's needs and provide the type of detail-oriented services that they expect and deserve.
With our facilities maintenance program, a professional painter will be assigned to your site. They will be overseen by a project manager who will monitor and track ongoing projects. The project manager will be your point of contact for any change orders or issues.
Some businesses require maintenance to be performed after hours. Our team remains adaptable, working around facility shutdowns and on nights and weekends as needed.
Benefits of Regular Painting Maintenance
Keeping your facility painted provides benefits in addition to aesthetic improvements. Maintenance painting also has the following advantages:
Protection against fading, cracking and peeling caused by weather exposure.
Surfaces that have been painted or coated have a longer lifespan.
Each paint job requires less preparation.
Property value can appreciate.
Positive visual impression to tenants, customers, and employees.
Prevents noncompliance with safety regulations (and possible fines as a result).
A Personalized Plan to Fit Your Needs
Major Painting provides a variety of service plans and contract flexibility to meet the needs of each facility manager.
Jobs on contract
Touch-ups are billed on a time and materials basis, or the Painter for the Day Program (pay one price for 8 hours)
Painting maintenance programs are scheduled on a flexible basis
New projects, such as striping, bollards, and add-ons.
Non-porous epoxies for food facilities
Every maintenance program is tailored to your schedule and budget. We walk through your facility with you and assess your painting needs in relation to your budget. We will discuss your preferences in advance and record them in the contract.
Painters on-site are fully trained and experienced in commercial and industrial project settings. You can expect painters to be dressed in appropriate uniforms and protective gear as needed. For your protection and peace of mind, all Major Painting employees have been background checked and drug tested.
Reduce Headaches with Our Facilities Maintenance Plan
Sign up for facilities maintenance with Major Painting and take one more thing off your plate. For your convenience, we offer monthly and yearly contract options.
Since 1988, we have assisted hundreds of facility managers in keeping their buildings properly maintained. We are one of the most reputable commercial painting companies in Kansas City and we service the greater Kansas City Metro area. For your protection, we are fully licensed, insured, and bonded.