More Than A Painting Contractor?
Did you know one of Kansas City's top commercial painting contractors does more than just paint? While Major Painting specializes in interior and exterior repaints, they also offer caulking and waterproofing, as well as carpentry services. Read more to find out how Major can help you complete your projects on time, while cutting out unnecessary lines of communication!
In Spring of 2016, the Marriott of Overland Park was faced with remodeling their in-house Starbucks Café.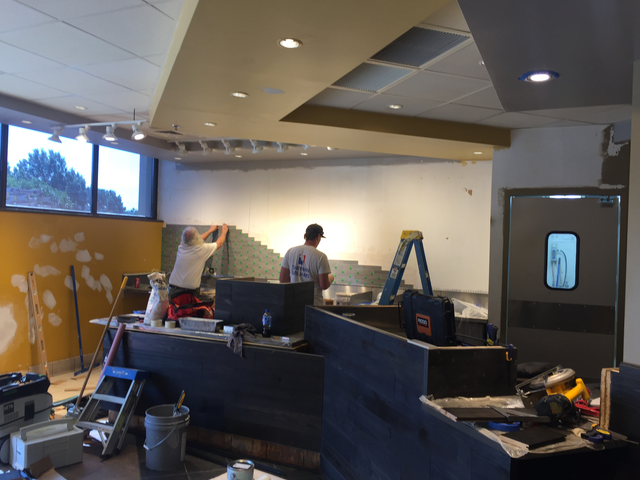 With no permits required, the scope was fairly simple: Repaint the walls to the new corporate specifications, add new counter tops, tile the menu board walls, and add some miscellaneous corporate items. While all this sounds easy, there of course was a stringent deadline. To the client's surprise, Major Painting was able to complete all the painting and carpentry needs, making his life easier by not having to hire multiple companies.
Major Painting was allotted 72 hours to remove wallpaper, patch, prep, repaint, and tile the menu board walls. On the first day the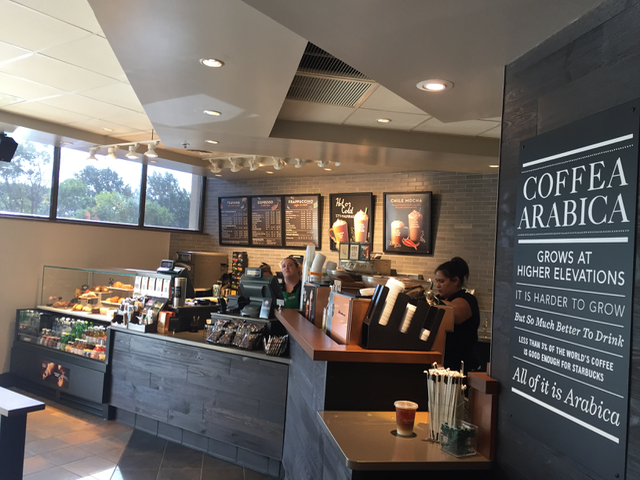 focus was on removing all wallpaper, preparing the walls for paint, and getting as much tile up as possible. Day two's time was spent double coating all walls and finishing with the tile. On day 3, the crews touched up areas as necessary, grouted, cleaned, and helped with any other miscellaneous tasks that were needed.
All in all, the project was completed on time with minimal distractions to hotels' guests. If you are in need of a Commercial Painting Contractor that can solve more than just your painting needs, contact Major Painting now! Major Painting has served the Kansas City Metro commercially for over 25 years!