EFIS Repair: Sign Removal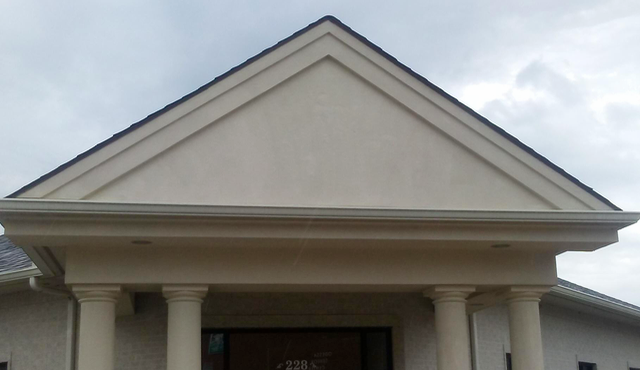 Exterior insulation finishing system or better known as EIFS, is an insulated, water-resistant system installed on the exteriors of building elevations such as our homes and businesses. In the last decade EFIS has become a very popular finish for many retail centers and stand alone stores due to its superior energy efficiency. While there are many benefits to EFIS, there is one small cosmetic concern when it comes to commercial buildings: As tenants leave their spaces and signs are removed from the facade, the EFIS facade many times is damaged, leaving the retail center not as physically appealing, therefore possibly turning away potential tenants. Below you will learn more about how Major Painting can make the your buildings damaged EFIS facade areas look more cosmetically sound!
Problem: The North American Savings Bank, NSAB, recently purchased two new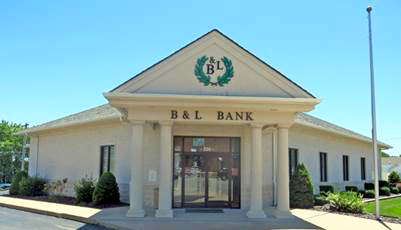 locations from the B & L Bank, located in Odessa and Lexington, Missouri. While the spaces were a perfect fit, it was important for NASB to get their signs on the front of the buildings as quickly as possible. With the facade of these buildings being EFIS, when the signs were removed, holes were left in the substrate and the texture was damaged is miscellaneous areas.
Solution: Major Painting was contracted to fill
the holes left by the old sign and retexture the surface as needed, with a goal of blending the new texture to the existing. The holes left in the substrate were filled with a bondo filler then ground down flush with the elevation. Once ground down, the small surface area around the holes was also sanded smooth therefore creating a small canvas where the new texture can be applied in a way to match the surrounding texture. Once the texture has been applied and fully dried, the elevation then receives a fresh coat of paint creating a "like new" appearance.
Conclusion: The goal of this project was to retexture the damaged EFIS facades so they would match the original texture of surrounding areas. This was accomplished and the front entry elevations now look professional and aesthetically appealing. Major Painting finds that many property managers and building owners believe this is necessary service because it helps draw potential tenants and shows that the real estate is cared for in a professional manner!
Major Painting is commercial painting contractor that specializes in commercial repaints. If you are interested in consulting with one of Major Paintings professional sales consultants, please contact them here. Major Painting services the Greater Metro of Kansas City and its surrounding cities.