Custard's Last Stand Receives Refreshed Look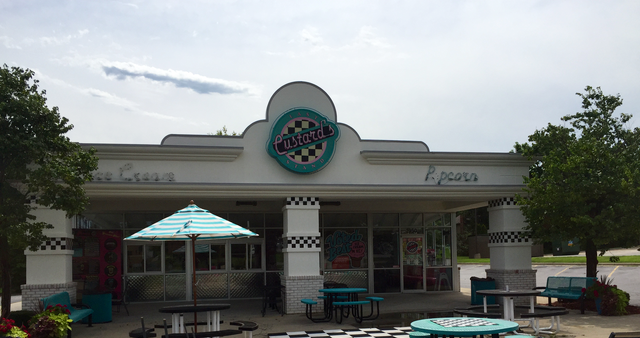 In the Spring of 2016, Kansass City's commercial repaint specialist were called upon to revive the exterior appearance of the the Famous Custards Last Stand in Blue Springs, Missouri. Custards Last Stand, a notorious, locally owned and operated custard parlor, is known for their award wining custard and is a staple to the Blue Springs community.
Problem: The building was constructed in the 1990s and had never been repainted since their initial opening.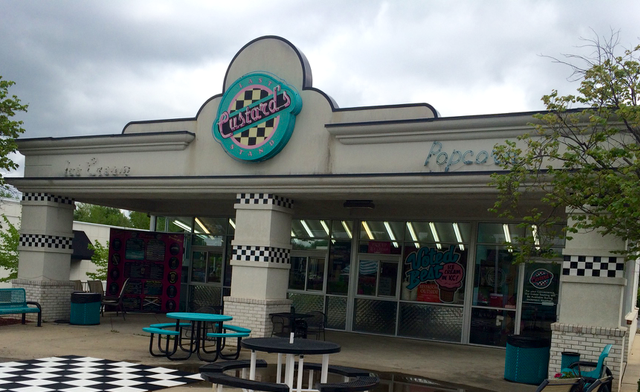 Due to weathering and age, the building's exterior was in need of a new paint job as well as caulking around its foundation in order to prevent water penetration.
Solution: Major Painting's plan of attack was simple, yet effective. The commercial painting expert's goal was to revive the exterior appearance while causing minimal to no disturbance to the business' daily traffic and its employees. In order to accomplish this, Major set early hours of operation, therefore allowing its experienced painters to execute the high traffic areas before the restaurant opened for business, virtually creating no disturbance to the business' daily operations.
Materials Used: Although the color was changed from the original color, the color change was subtle enough that the job could be completed in one liberal coat using the Spray and Back-roll Method. The Spray and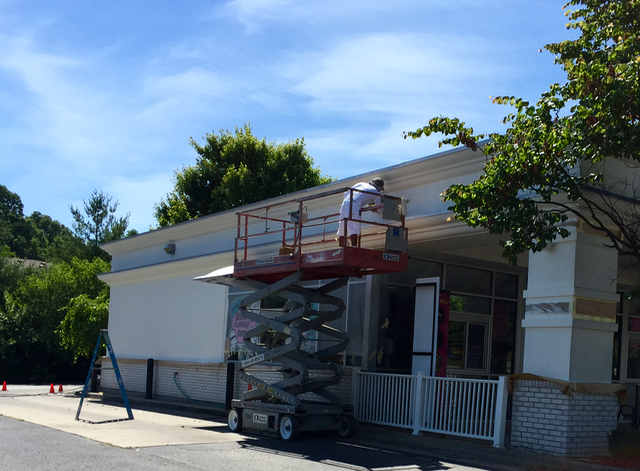 Back-roll method was necessary, due to the porous texture of the EFIS and allowed the painters to thoroughly and uniformly coat the substrate. Sherwin Williams Loxon Acrylic Exterior Coating was used to complete the EFIS, while Sherwin Williams DTM Acrylic Coating was used for all other surfaces such as, the bollards and man doors. The elastomeric polyurethane caulk was installed along the base of the West and South elevations where the previous caulk showed signs of failure. In the end, over 50 gallons of paint, elastomeric polyurethane sealant caulk, a 30 foot scissor lift, and miscellaneous sundries.
Conclusion: Custard's Last Stand's exterior EFIS was painted Cotton White, SW 7104, while the man doors and bollards were painted Proper Gray, SW 6003. The project was completed in 4 days, creating minimal to no interference for the Custard's Last Stands' employees and its traffic!
If you have a commercial property in need of a repaint, contact Major Painting here. Major Painting over the last 25 years has specialized in commercial painting for building owners as well as property and facility managers. Major services the Greater Kansas City Metro and beyond.