2 minutes reading time
(321 words)
4 Reasons Why You Should Remove Your Wallpaper
Wallpapers have been a staple in interior design since the 18th-century. Over the years, one thing has been made apparent about using wallpaper for your interior space: the advantages of using wallpaper are short-lived. In some cases, there are none at all. If you already have wallpaper in your home, office, or business, there are several reasons you should consider removing it.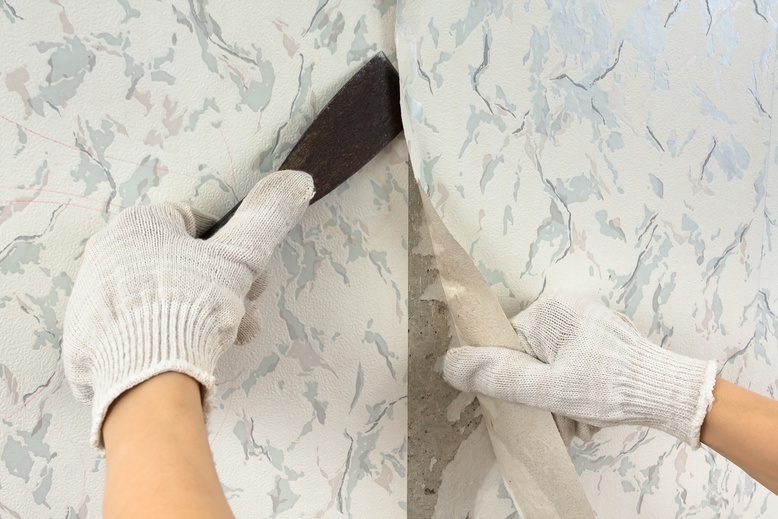 1. Wallpaper Can Hide Mold and Mildew
One of the greatest challenges of having wallpaper is it takes longer to notice any mildew or mold on the wall. Mold and mildew can easily grow behind wallpaper due to trapped moisture between the wall covering and sheetrock. This can expose you and your employees to deadly spores that can cause sickness.
2. It Can Make a Space Look Outdated
Wallpaper designs are rapidly changing. What is trending today could be outdated tomorrow, and as a result, your wallpaper could be turning potential customers and clients away.
3. Wallpaper is Expensive and Difficult to Maintain
Unlike paint, wallpaper requires meticulous maintenance and replacement because it tears easily and can become undone. If damaged, it can be difficult to patch up without replacing the entire section and finding the exact product again can be challenging as wallpaper is often discontinued.
4. Removing Wallpaper Can Improve Air Quality
Old wallpaper can significantly impact air quality due to trapped moisture between the wall covering and sheetrock. The underlying problems like growing mold and mildew due to that trapped moisture can further aggravate the situation, reducing air quality. Removing the wallpaper can instantly get rid of the stuffy air and improve air quality in your office or business.
At Major Painting, our expert commercial painters can save you from the difficult and time-consuming work of removing your office wallpaper with our commercial wallpaper removal services. To learn more about our commercial painting and wallpaper removal services, or to request a free estimate, contact us today!