3 minutes reading time
(571 words)
Key Factors When Choosing Your Next Commercial Painting Contractor
Hiring the right painting contractor can be a time-consuming process. You need to be certain of many essential factors before deciding who will be the best choice for your commercial building needs. Do your research, and consider these three important aspects: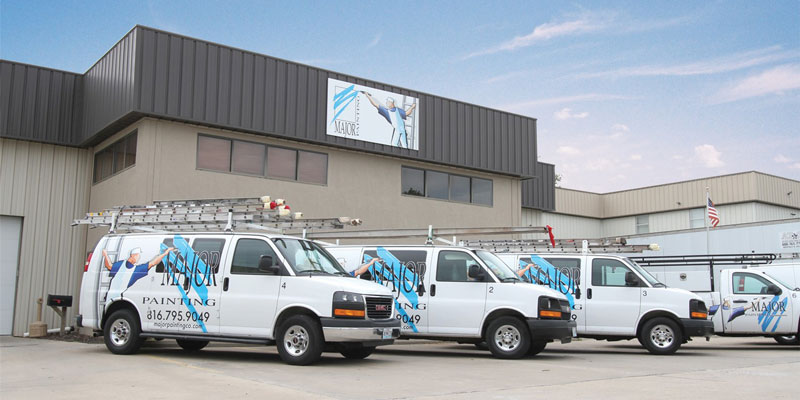 Reviews
The best way to find a reliable contractor is through word of mouth and asking around. Get a referral from a close acquaintance that has used the company on a project that is similar in size and scope as yours. Friends and neighbors may have excellent suggestions, and if you end up visiting their commercial space, you'll have the advantage of seeing the quality of work already done.
Another good option is to contact your local paint store. Places like Sherwin Williams and PPG can provide valuable information about a good contractor. Tell the store manager about your project, and see if they have 2-3 contractor names to recommend for the job.
Online searches are convenient and abundant, but riskier, so choose companies with a heavy online presence. Search using keywords like "commercial painting contractor." and look over their website for details on what they do and past projects. Finally, look over their customer reviews on Google to assess customer satisfaction and learn about the company before you invest your time in meeting with them.
Qualifications
Like with any job, you want someone that knows the specifics, but also has the education, licensing, and certifications to back them up. They must know which paint works well for the project, what is the best approach, and how they should organize the operation. Choose a company that has had at least 2-4 years in stable business, as any less could result in poor work from inexperienced contractors.
See if they have all the right legal forms set in place, like insurance information, city licenses, and other documentation. Then ask about the training of their employees, whether they have been through safety courses like OSHA 10, aerial lift training, lead training, or other programs.
Also, meet with the contractor in person to review the project and qualify their character. Are they someone you trust and want to do business with? Make sure that you and the contractor are on the same page when it comes to your project. Let them know what type of colors and finishes you want and what areas need to be completed, so they know exactly how to price the bid.
Estimates
Before you pick a company, don't forget to compare estimates to see who is able to give you the best price for the job. The bid should be well presented and should be accurate on what you can expect them to do on the job. Estimates include the cost of materials, the amount of surface area to cover, and the time required to complete the task.
Some companies will charge differently for variable parts, so ensure you've asked for at least 3 estimates before making a final decision. If you have 3 quality contractors, all the prices should be within 10% of each other. You could ultimately save yourself from a higher price simply by inquiring from multiple sources.
Selecting a painting contractor doesn't have to take forever, as long as you seek the best resources and ask the right questions. Major Painting Company provides professional service, expertise, and dedication, making us a top choice in quality commercial painting. To learn more and to get more information about your next commercial painting project, contact us today!