FAQs: Hiring a Professional Painting Contractor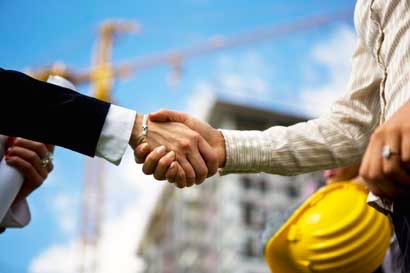 On a daily basis I am constantly meeting building owners, residential homeowners, and new people within the community, and they all seem to have the same question; How do I qualify a "professional" painting contractor from one that is mediocre at best? Below I have provided you with a Q&A with questions I am asked quite frequently. The process of choosing a local painting contractor may seem difficult at first glance, but with these questions for the contractor, you will easily be able to identify the professionals from the frauds!
Locating Contractor Process:
Q: What is the best way to find local professional painters for my commercial or residential painting project?
A: While there are many ways to find contractors these days, there are two processes I recommend to clients.
Perform a Google search by searching your city + the type of contractor, i.e. Kansas City Commercial Painting contractor. This method will give you a list to choose from. From the list you can visit their websites, read their reviews, look at past projects, all giving you a better idea of the size and professionalism of the contractor.
You can simply call your local Sherwin Williams, PPG, or Spectrum Paint store and ask for their recommendation on which contractor in town is right for your project. These paint store employees personally know the local contractors and would gladly give you a list of the top contractors.
Q: After I have the names of the contractors, what should I do?
A: Call ALL of the contractors! By calling all of the contractors you will be able to identify their customer service level by how quickly they answer their phone, call you back, and set an appointment with you. Also, if this is your first time hiring a painting contractor it is very important to receive each contractor's opinion and estimate on the job. This will help you ensure the pricing is fair and competitive.
Walk Thru Process:
Q: What questions should I ask the contractor while we are walking the project?
A: Depending on your project you're going to have a variance of questions. Some basic questions you want to ask are:
Q: How long have you been in business?
A: Usually the longer the contractor has been in business the more experience they posses. The longer a company has been in business doesn't always mean they are the best though. A good rule of thumb is any painting contractor that has been in business for over 10 years, most likely will have the expertise you are looking for.
Q: What type of painting do you specialize in?
A: There are many types of painting. Therefore, if you have a commercial project, it is important to call a professional commercial painting contractor. The commercial painter paints commercially on a daily basis, opposed to the residential painter who paints one commercial building per year.
Q: What products do you use?
A: Most professional painting contractors will use superior products unless otherwise told. It is important to know this because you may have one contractor $500 higher than another solely because he is using a much superior product than his competitor
Q: How long do you estimate this project will take?
A: With this question you will better understand the cost of the project as well as better be able to plan around his project
Q: Do you have auto, general liability, and work comp insurance?
A: This is one of the most important questions to ask! As any owner you want to know how well you are protected if an accident were to happen. Many smaller contractors try to cut overhead costs by not having insurance. They are not only putting themselves at risk, but you as the homeowner or building owner as well.
Q: Do you have safety practices in place?
A: This is the second most important question! Very few contractors have their employees trained on aerial lift safety, meet OSHA-10 requirement, and have regular safety meetings. It is also important on commercial jobs that contractors use lifts when needed opposed to ladders. Lifts are much safer and allow the laborer a much better platform to achieve the best finish possible for your project.
Q: Do you subcontract the work or is it performed in-house?
A: Contractors that perform most of the work with in-house staff seem to have much better project quality control over those who subcontract their work. I believe this is because their name is on the line and they aren't in it for just the sale.
Q: Can you provide any references?
A. References should be very easy for a great painting contractor to provide. If they have been in business for many years, they will have a list of residual clients that have used their services on more than one occasion.
Decision Process:
Q: How should I choose which contractor to use for the project?
A: This question is very subjective and personal. Many individuals are price driven, meaning they want to pay the least amount. Even if you are price driven, it is important to remember that you get what you pay for nine out of ten times, and you usually end up paying more in the long run because you're calling someone to fix their mistakes. When choosing a commercial or residential painting contractor it is important to ask for references and go with your gut feeling.
Q: When I have chosen the contractor, what's next?
A: Review the contract one more time and make sure everything is listed and there is no grey areas. After that, call to get scheduled. In late Spring to early Fall, you can expect to be scheduled 2-4 weeks out, which may be a long time to you, but indicates your contractor has consistent work and is running a professional and efficient service.
Q: Do I need to do anything during the project?
A: As a client you want to let the painting contractor do his work. It is important though to check on the project every so often to make sure it is meeting your standard of approval.
There are many more questions you could ask your contractor, but these are some of the most important to ask in the decision process. These questions will provide you with a better understanding on what type of painting contractor is right for your project as well as how to locate and hire the professional companies in your town! If you have any questions please comment below!
If you are wanting to consult with a professional commercial painting contractor, contact Major Painting. Major Painting specializes in commercial repaints across the Kansas City Metro and has been serving the metro for over 25 years!