2 minutes reading time
(453 words)
3 Things to Consider When Hiring Commercial Painters
Many business owners have difficulties deciding on the right contractor to paint their commercial building. Most people assume that the only criteria they need to consider is whether or not the contractor is licensed and bonded. Those things are important, however those elements only meet the minimum in terms of what a business owner should look for in a painting contractor. When searching for a contractor to paint your commercial building, there are several other important factors to consider.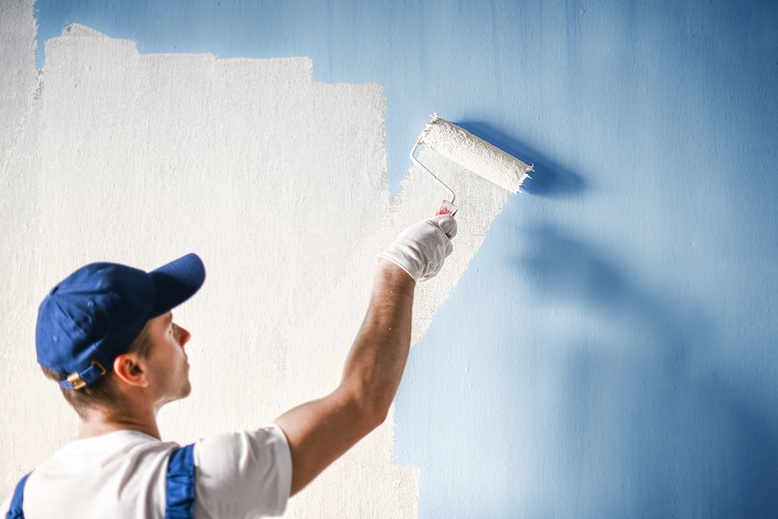 1. Customer Service
The most important thing you should look for when searching for a contractor to paint your commercial building is a company that understands the value of providing top notch customer service. It's important to feel like you've made the right decision when hiring a painting contractor. If you don't feel good about a contracting company after your initial phone call, that is probably a company you should check off of your list.
It is important to recognize that customer service goes beyond pleasantries. A very important aspect of customer service is relationship building. It's essential to ensure that you choose a contractor you can build a good working relationship with. The contractor is the expert, however, as the client, you should feel comfortable asking your contractor questions, and making suggestions about what you would like to see done with your property. Our professionals here at Major Painting always put our clients first and take the time to listen to our clients' needs and concerns. If our clients make a suggestion about a technique or service, we try our hardest to accommodate them.
2. Watch Out For Hidden Figures
When you are looking for a painting contractor, you should look for one who gives you a clear and detailed estimate. The company lobbying for your business should present you with a detailed description of what they propose to do and be clear about how much it will cost. At Major Painting, we understand our customers are working with a budget, and a part of our job is making sure we provide an honest and upfront quote so that our customers are not caught off guard at the end of their project.
3. Scheduling
You should look for a painting contracting company that will be respectful of your place of business. Our contractors here at Major Painting understand that you still need to be able to operate your business while we complete your project. Our painters are professional and know how to perform their work without causing serious disruptions in the businesses we service.
At Major Painting, we strive to provide unmatched painting services to our customers. To learn more about our commercial painting services, or to request an estimate, contact us today!